Featured Spotlights:
POS Nation
POS Nation provides retailers, restaurants, and other small businesses with personalized point of sale solutions. We've helped over 7,500 customers run their businesses more efficiently and profitably with the industry's best software and hardware. Our goal is to provide exceptional support and form long-term relationships with each and every customer.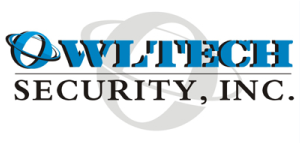 Webroot
Webroot provides the number one security solution for managed service providers and SMBs, who rely on Webroot for endpoint protection, DNS protection, and security awareness training. Learn More
WooPOS
WooPOS is a leading retail point of sale systems, providing high-end top-class ecommerce point of sale and inventory management solutions. Learn More
PCC
PCC is a full service equipment leasing company specializing in Point of Sale equipment and Software Learn More
Mercantile Processing Inc.
Mercantile Processing Inc. is a leading reseller of Mobile Point of Sales systems. We pride ourselves in selling and supporting industry leading mPOS systems such as Vend POS in the retail space and Lavu for restaurants. As experts in not only point of sale, we offer a large portfolio of products including credit card processing, payroll as well as ATM products. Learn More
CCA Financial
CCA Financial, LLC is one of America's largest independent technology and equipment lessors with 20 years of experience in the Point of Sale industry. Learn More
Sweda
Sweda is a provider of Point of Sale Solutions in the Grocery retail space. We offer the SwedaMart application to process all the transactions and manage all the data in and out of a store. Learn More
4Court Solutions LTD & CloudBox Inc.
Founded in 2006, we are (currently) a UK-based supplier of IT peripherals and hardware. Learn More