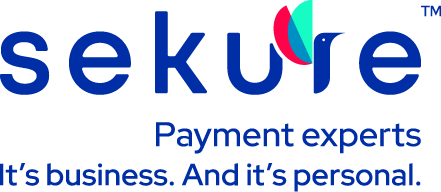 Please provide a description of your company in 50 words or less.
Sekure Payment Experts provides transparent guidance and customized processing solutions for small businesses. We are not a credit card processor. With our Rate Sekurity Guarantee™, our team of experts provides support for POS hardware and payment processing software. Trust us to handle your payments with peace of mind.
Why did you join RSPA?
RSPA represents the interests of its members and serves as an advocate for the industry. By being a part of the association, Sekure can have a voice in shaping policies and regulations that impact the payment processing industry, while expanding our professional network and exploring potential collaborations.
What are the core values of your company?
Collaboration – We always work as your ally
Expert – We are experts in payment solutions
Positivity – We make our merchants' troubles disappear
Trustworthy – We are committed to providing straightforward advice on rates and equipment
Caring – We care about getting things right
What verticals do you serve?
Payment processing / Fintech
What products/services do you provide?
Sekure offers comprehensive services and solutions to enhance your payment experience at every stage. Our offerings include contactless terminals, flexible pricing models, seamless POS integrations, and more. Count on our expert advice and tailored approach to optimize your payment processes.
When you work with Sekure,
It's business. And it's personal. ™
Name one fun fact that makes your company different from others.
Sekure is not a credit card processor. This gives our Payment Experts the freedom and flexibility to make sure you're getting the best possible payment solution. We work with you to customize POS hardware and payment processing software to suit your specific point-of-sale needs. Our Payment Experts passionately support you and proactively seek out the best solutions for your business.
What is the most encouraging thing you see for the future of the retail IT industry?
The future of the retail IT industry looks promising. Advancements in contactless payments, seamless omnichannel experiences, enhanced data security, AI-powered analytics, and integration with emerging technologies like blockchain and IoT offer increased convenience, security, personalization, and efficiency. Continued innovation will shape customer interactions with advanced payment solutions in the retail space.
Connect with us:
The best point of contact is Jamie-Lee Carlino.
Email: jamielee@sekuremerchants.com
Phone: 866-710-7382 ext: 339