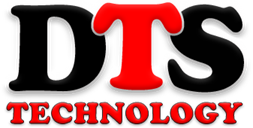 Please provide a description of your company in 50 words or less.
At DTS Technology, we offer a wide variety of solutions for businesses of all sizes. As a Verizon Preferred Partner, we provide a comprehensive range of products and services tailored to any customer type or vertical.
Why did you join RSPA?
DTS joined RSPA to be a part of community that prides itself on networking within the channel and understanding cutting edge technology of the future.
What are the core values of your company?
Our pillars of business are simple: we're fast, responsive, and focused on delivering solutions that are not overly complex. We pride ourselves in being a partner in cutting-edge technology for businesses of all sizes. 
What verticals do you serve?
All verticals from retail to Government.
What products/services do you provide?
At DTS we provide a comprehensive range of products and services, from devices like routers and phones, to solutions like our VoicelinQ Call Center or our GuardLinQ solar-powered security solutions. Plus, we offer flexible kitting options tailored to customers business needs.
Name one fun fact that makes your company different from others.
DTS stands for 3 of the owner's names.
What is the most encouraging thing you see for the future of the retail IT industry?
The most encouraging thing we see for the future of retail IT industry is the ability to adapt to the current market needs. What Covid taught us three years ago is that technology will be able to assist the retail industry to stay afloat.
Connect with us:
The best point of contact is Airel Brown.
Email: abrown@dtstechnology.com
Phone: 252-351-1535