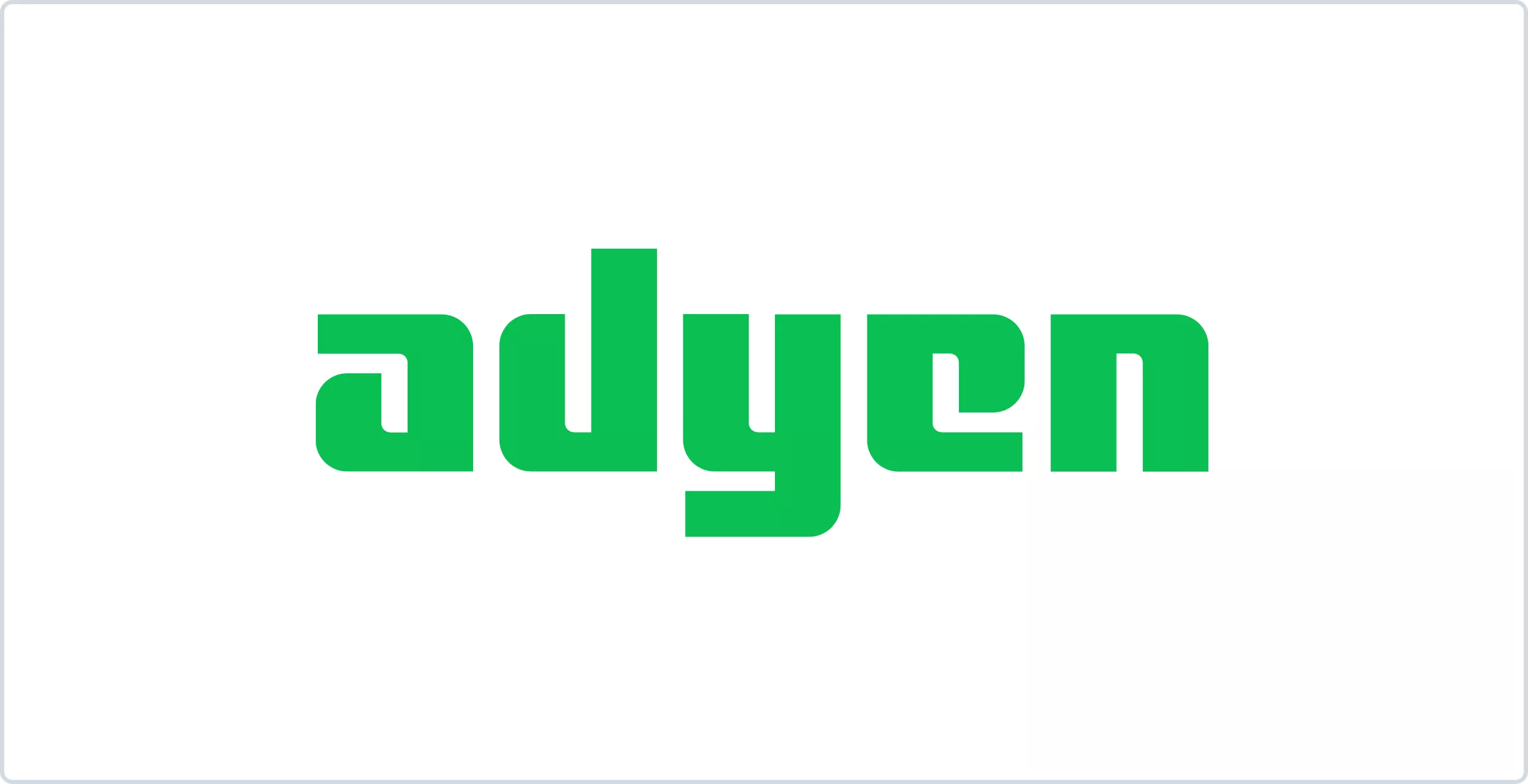 Please provide a description of your company in 50 words or less.
Adyen is one of the world's fastest growing Fintech companies. We are a payments acquirer, focused on payment processing technology for our merchants and platform partners. Via one integration, Adyen provides processing in 220 countries with 250+ payment types. 
Why did you join RSPA?
Adyen joined the RSPA because we're a payments technology company focused on providing value to our platform (ISV) partners. Via one single integration, Adyen provides a global processing platform.
What are the core values of your company?
The Adyen Formula:
We build to benefit all customers, not just one
We make good choices to build an ethical business and drive sustainable growth for our customers
Winning is more important than ego, we work as a team – across cultures and timezones
We include different people to sharpen our ideas
We don't hide behind email, instead we pick up the phone
We create our own path and won't be slowed down by stewards
We launch fast and iterate
We talk straight without being rude
What verticals do you serve?
Adyen is proud that many of the worlds largest and most impactful, thoughtful brands put their faith in Adyen to power their business. This includes companies like Uber, Spotify and Netflix. Retailers such as Burberry, Crock and Levi's. Restaurant brands such as Subway and McDonalds. And platforms like Lightspeed, ePOSnow, Tessitura Software & Zenoti.
What products/services do you provide?
Payment processing technology and financial services.
Payments – Adyen is a gateway, risk engine and back-end acquirer, globally.
Finaincal services – Adyen's a financial institution in North America and the EU. Via Adyen's banking license, Adyen offers bank accounts, capital and card issuance.
Name one fun fact that makes your company different from others.
Adyen has the largest global reach out of any payments processor.
What is the most encouraging thing you see for the future of the retail IT industry?
Brands continue to innovate and understand that payments are a key piece of the value chain.
Connect with us:
The best point of contact is Jake West.
Email: jake.west@adyen.com
Phone: 970-799-3642