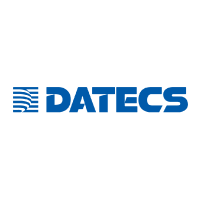 Please provide a description of your company in 50 words or less.
Get ready for a payment revolution! Producing 2 million+ terminals yearly, we offer cutting-edge mPOS and Android POS solutions. Rooted in Europe, we're renowned for high-quality, vertical design, and lightning-fast delivery. Experience custom solutions that boost value, recognition, and trust. Embrace the future of POS with Datecs Ltd! 
Why did you join RSPA?
We joined RSPA for several compelling reasons:
Guidance and Expertise: RSPA offers invaluable guidance and resources through its General Counsel and community. As a tech company, having access to legal insights and industry expertise is crucial for navigating the complex landscape of retail and restaurants.
Strategic Relationships: Being part of RSPA allows us to cultivate strategic relationships with VARs and ISVs within the community. These partnerships enable us to expand our reach and collaborate with like-minded businesses to develop innovative solutions that meet market demands.
Access to Growth-Oriented Members: RSPA serves as a hub for growth-oriented VARs and ISVs. By joining, we position ourselves where our target audience congregates. This proximity to potential customers and partners is essential for our company's growth and success in these specialized markets.
In essence, RSPA provides us with a supportive ecosystem where we can gain knowledge, establish connections, and access opportunities that align perfectly with our growth objectives in the retail and restaurant verticals.
What are the core values of your company?
Customer-Centric: Our customers are at the heart of everything we do. We are dedicated to understanding their needs, exceeding their expectations, and delivering exceptional value through our products and services.
Innovation: We foster a culture of continuous improvement and innovation. We encourage creativity, embrace change, and are committed to staying at the forefront of our industry by developing cutting-edge payment solutions.
Teamwork: Collaboration is key to our success. We value diversity, respect one another's contributions, and work together seamlessly to achieve our common goals. We have a large team of cross-functional engineers delivering innovative products to our customers.
Sustainability: We are environmentally and socially responsible. We strive to minimize our environmental footprint, support our communities, and contribute to a more sustainable future.
What verticals do you serve?
We provide solutions to Retail, Restaurant, Lodging and Travel, our mobility offerings extend the reach of the markets we serve—we go beyond the countertop!
What products/services do you provide?
We develop, manufacture, and distribute innovative payment acceptance devices. Our portfolio includes mPOS, standard POS, Android-based POS, and unattended hardware solutions. We are in the process of certifying our solutions with TSYS and Fiserv, expecting to go live by Q2 2024.
Name one fun fact that makes your company different from others.
Datecs Ltd was the first company to certify an SCRP reader with PCI and to manufacture a payment terminal made with recycled ocean plastics. These facts highlight our strive for technological innovation and sustainability.
What is the most encouraging thing you see for the future of the retail IT industry?
One of the most encouraging developments in the future of the retail IT industry, specifically in relation to payment acceptance devices, is the ongoing evolution and innovation in these devices. More specifically, first, we see a growing use of Contactless (allowing for quick and easy payments using cards, as well as phones and smartwatches). Second, there is an innovative leap into the use of custom 'bespoke' design solutions to expand the brand, build retention and deliver to specific market requirements. 
Connect with us:
The best point of contact is Bill Nichols.
Email: WNichols@datecs.bg
Phone: 954–993–5093