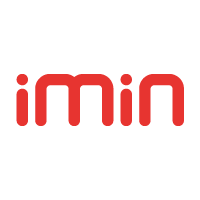 Why did you join RSPA?
As iMin strives to enhance our offerings and stay ahead in this competitive landscape, RSPA offers an invaluable platform to connect with fellow industry experts, share insights, and forge partnerships that can revolutionize our products and services. The association's wealth of educational resources, industry events, and networking opportunities promises to keep us well-informed about the latest trends and customer demands. By aligning with RSPA, we're not only gaining a competitive edge but also contributing to the growth and innovation of the POS sector as a whole.
 In one sentence, what do you want RSPA members to know about your business?
iMin manufactures cutting-edge Android POS hardware devices integrated with intelligence to service a global market across all industries, with performance levels that allow businesses to deliver the best experience to their customers.
Name one fun fact that makes your company different from others.
iMin owns two factories – located in Malaysia and China! These factories are at the core of our commitment to quality and innovation. With cutting-edge technology, they enable us to deliver top-notch products worldwide.
What new/existing technologies do you have an interest in learning more about?
We look forward to learning more and unraveling the complexities around AI technology, and to discover the full potential to integrate such powerful solutions into our devices.
What would you tell other resellers like you about the need to join RSPA?
iMin strongly recommends fellow resellers in the retail technology field to join the RSPA. As a member, you'll access a vibrant network of peers, enriching your business with innovation and growth opportunities. RSPA offers invaluable insights through educational resources, events, and collaborations, positioning you at the forefront of retail's evolution and driving your business's expansion and revenue growth.
What is the most encouraging thing you see for the future of the point of sale technology industry?
The most encouraging aspect for the future of the POS industry would be the rapid pace of innovation and the transformative impact on not only improving the customer experience, but business operations as well. The advancements in AI and technology allows mobile payments, data analytics and POS systems to become more intelligent, efficient and customer-centric. The movement towards creating a seamless omnichannel integration and personalized interactions is key to revolutionizing how businesses engage with customers, optimize their inventory management and adapt to the ever changing market dynamics. This exciting trajectory ensures that the POS industry will continue to thrive and enhance the lives of both consumers and businesses.
Connect with us:
The best point of contact is Lin Xibang.
Email: xibang.lin@imin.com
Phone: +65 98374784