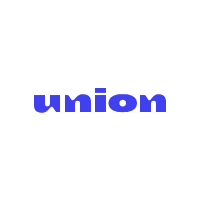 Please provide a description of your company in 50 words or less.
Union is the modern POS operating system built for high volume bars & restaurants to deliver improved guest experiences and turbo-charged efficiencies.
Why did you join RSPA?
Union is the only modern POS operating system that is built to enable everyone in a busy hospitality environment to thrive, including the agent of the payment processor. As one of the only hospitality focused POS providers today that is committed to a processor agnostic strategy, we have joined RSPA to help connect and support RSPA members in maintaining and growing their portfolio long term.
What are the core values of your company?
We are on a mission to move hospitality forward so that everyone wins! Our values are honesty, transparency, and built specifically for busy hospitality environments. Our partners are number one to us.
What verticals do you serve?
We service demanding hospitality venues, such as Bars, Cocktail Bars, Patio Bars, Dive Bars and Irish Bars.
What products/services do you provide?
POS, POS on iPhone, Kitchen Display System, Guest-Led Mobile Ordering, Mobile Digital Payments, Venue Loyalty
Name one fun fact that makes your company different from others.
Our products are great for everyone!   Merchant Owners make more money, bartender/staff make higher tips, bev/alc brands sell more product, and iso agents get to keep and grow their portfolios.
What is the most encouraging thing you see for the future of the retail IT industry?
The most encouraging thing we see for the future of the retail IT industry is the impact vertical and use case specific technology can have on helping agents enable a great ability to support their merchants.
Connect with us:
The best point of contact is Chris DePaoli and Jeff Sanders.
Phone: DePaoli (925-683-2738) and Sanders (973-600-4700)
Email: partnerships@getunion.com