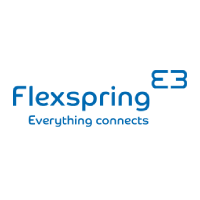 Please provide a description of your company in 50 words or less.
Flexspring is the leading expert in HR data integration. Companies that seek to save time and money by automating their business processes and avoid tedious manual tasks between retail solutions (e.g. Point of Sale) and HR apps (e.g. Payroll), benefit from Flexspring's services. Flexspring focuses exclusively on data integrations.
Why did you join RSPA?
Flexspring is powered by partnerships. To that end, we are constantly growing and maturing our partner ecosystem. Becoming a member of RSPA allows us to quickly grow and scale our available ecosystem via a single connection point. We intend to leverage the RSPA members as a proven vertical ecosystem in Retail.
What are the core values of your company?
Trust, Collaboration, Drive, Resilience
What verticals do you serve?
As a data integration company, we tend to serve all vertical markets. We have however developed a unique set of integration services targeted at the Retail vertical including Restaurant and Hospitality.
What products/services do you provide?
Flexspring provides data integration and process automation delivered as a managed service. Flexspring takes on the task of designing; building, maintaining and supporting our clients' integrations. Some integration examples of Retail solutions include synchronizing data between POS systems and Payroll platforms. Use cases include:
New Hires and Employee Updates from Payroll to POS
Get your new worker on the floor immediately. After a hiring manager presses the new hire button in the Payroll platform, new hire data automatically syncs in your POS system in near real-time with the essential information needed to access the functionality of your POS system. When current employee data changes in Payroll, the data automatically updates in your POS system in near real-time. This ensures that all employee data needed to keep your worker on the floor stays up-to-date.
Time and Attendance Summaries from POS to Payroll
Fully automate time and attendance data sharing with no manual file uploads. Eliminate error-prone data entry associated with bringing over summaries of hours for weekly, bi-weekly, or daily timesheet data from your POS system to Payroll. Integration provides hands-free, automated import of hourly summaries for each worker from the POS system to Payroll. This use case also manages vacation and leave time.
Tips and Commissions from POS to Payroll
Eliminate error-prone data entry associated with bringing over summaries of weekly, bi-weekly, or daily tips and commissions from your POS system to Payroll. This integration imports tips and commission summaries for each worker and salaried employee from the POS system to Payroll to add tips and commissions to their paychecks.
Name one fun fact that makes your company different from others.
Flexspring was founded by partners who come from the HR technology space. Making us first HR experts, with technology to match, not a technology company trying to meet the needs of HR/Pay Data. Flexspring has leveraged a remote workforce long before COVID, prioritizing the work/life balance of our colleagues and ensuring a top-tier team.
What is the most encouraging thing you see for the future of the retail IT industry?
Flexspring is incredibly excited about the influx of new technology into the Retail space. With a focus on accuracy and timeliness, this new wave of platforms will be creating data at a phenomenal pace.  Proactively managing this data will be paramount to helping businesses run effective and efficient operations. As new platforms get deployed, integrating them with existing tech stacks will be critical to help avoid the creation of data silos. Turning data into insights will first require the unlocking of all data across the enterprise.