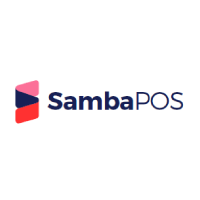 Please provide a description of your company in 50 words or less.
SambaPOS is a versatile restaurant management software company that offers a comprehensive solution for order taking, table management, payment processing, inventory control, and more. It empowers businesses with customizable features, intuitive interface, and integrations to streamline operations and enhance customer service in the food service industry.
Why did you join RSPA?
We joined the RSPA because they can provide numerous benefits for our business in the Restaurant POS industry. RSPA offers access to valuable resources, industry insights, networking opportunities, and educational programs that will be extremely beneficial to our business. It fosters collaboration, promotes best practices, and facilitates connections with industry leaders, ultimately helping SambaPOS stay informed, competitive, and successful.
What are the core values of your company?
Innovation: SambaPOS values creativity and continually strives to develop innovative solutions that meet the evolving needs of the restaurant industry.
Customer-Centricity: SambaPOS prioritizes customer satisfaction and aims to deliver exceptional experiences by understanding and addressing the unique requirements of each client.
Reliability: SambaPOS is committed to providing reliable software solutions that businesses can depend on for smooth operations and efficient management.
Customization: SambaPOS values flexibility and offers customizable features, allowing businesses to tailor the software to their specific requirements and preferences.
Collaboration: SambaPOS encourages collaboration with customers, partners, and the wider community to foster growth, learn from diverse perspectives, and collectively drive positive change.
Integrity: SambaPOS operates with honesty, transparency, and ethical practices, building trust and maintaining strong relationships with its partners and merchants.
What verticals do you serve?
Restaurants: SambaPOS offers solutions tailored for various types of restaurants, such as fine dining establishments, cafes, quick-service restaurants, bars, and food trucks.
Cafeterias and Buffets: SambaPOS offers features designed for self-service kiosk environments, including cafeterias, and buffets.
Coffee Shops: SambaPOS caters to the specific needs of coffee shops, providing tools for managing orders, customizations, and special promotions.
Bars and Nightclubs: SambaPOS offers features for managing, drink recipes, happy hours, and other aspects unique to bars and nightclubs.
Fast Food Chains: SambaPOS has solutions that can be scaled for fast food chains, enabling efficient order taking, inventory management, and reporting across multiple locations.
Pizza Delivery: SambaPOS offers features optimized for pizza delivery operations, such as delivery management, order customization, and more.
What products/services do you provide?
SambaPOS provides a range of products and services aimed at assisting businesses in the food service and hospitality industry.
Point of Sale (POS) Software: SambaPOS offers feature-rich and customizable POS software that allows businesses to manage orders, track inventory, process payments, and generate reports.
Online Ordering: SambaPOS offers online ordering solutions, enabling customers to place orders directly through a website or mobile app, streamlining the ordering process for both businesses and customers.
Kitchen Display Systems (KDS): SambaPOS provides KDS solutions that facilitate smooth communication between the kitchen and front-of-house staff, improving order accuracy and kitchen efficiency.
Loyalty and Rewards Programs: SambaPOS offers features for creating and managing customer loyalty and rewards programs, helping businesses build customer loyalty and increase repeat visits.
Inventory Management: SambaPOS offers inventory management capabilities, allowing businesses to track stock levels, manage ingredients and recipes.
Reporting and Analytics: SambaPOS has robust reporting and analytics tools, delivering insights on sales, inventory, and other key metrics to help businesses make data-driven decisions.
Integration Capabilities: SambaPOS supports integrations with various third-party services enhancing overall operational efficiency.
Name one fun fact that makes your company different from others.
One fun fact that sets SambaPOS apart from other software providers is its unique origin story. SambaPOS was originally developed as a personal project by a Turkish programmer named Emre Eren. It gained popularity throughout the world by word-of-mouth within the restaurant community and eventually evolved into a full-fledged software company with our headquarters in a small town in Arkansas. This grassroots beginning highlights the organic growth and community-driven commitment and nature of SambaPOS
What is the most encouraging thing you see for the future of the retail IT industry?
One of the most encouraging aspects for the future of the retail IT industry is the rapid advancement of technology and its potential to transform the customer experience. Technologies such as artificial intelligence, augmented reality, and mobile innovations offer exciting opportunities for merchants to engage customers in new and immersive ways. Additionally, the growing focus on data analytics and personalized marketing enables businesses to better understand customer preferences and deliver tailored experiences. These advancements have the potential to drive innovation, improve operational efficiency, and create enhanced shopping experiences, fostering a bright future for the retail IT industry.
Connect with us:
The best point of contact is Thomas Baxter.
Email: Thomas@sambapos.com
Phone: 870-613-0429