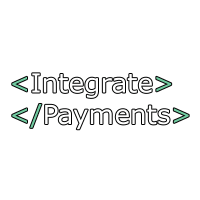 Please provide a description of your company in 50 words or less.
Integrate Payments is a secure payment integration platform built for web and software developers. Our payment gateway API supports credit card EMV NFC terminal machine devices and eCommerce website solutions offering a range of robust features tailored to businesses of all sizes.
Why did you join RSPA?
In the evolving payment landscape we believe it is important to be a part of a community that shares the same visions. The RSPA organization provides an influential platform that unites payment professionals in the merchant services industry to work together with other vendors to create a robust environment for the future.
What are the core values of your company?
Integrate Payments core values are based on the foundation of technology in the payment processing space. We believe that streamlining the delivery process of a payment integration for an ISV is of the utmost importance.
What verticals do you serve?
We focus our attention on custom software being developed regardless of the industry. Our biggest verticals are retail restaurants and eCommerce websites. There are a multitude of business types out there and specific payment workflows that optimize business operations better when using a custom software application.
5What products/services do you provide?
We provide payment processing point of sale equipment system SDK integration with custom software. Our platform enables a software developer the ability to integrate a credit card NFC EMV machine device terminal utilizing an easy to use API. We also serve as a platform to integrate payments with web based eCommerce shopping cart solutions and custom website development.
Name one fun fact that makes your company different from others.
Our company provides a team of engineers throughout the entire payment integration project that collaborate with developers programming a software application. Our shared expertise allows us to align with a programmers requirements because we speak the same language of code which enables us to architect and scale development.
What is the most encouraging thing you see for the future of the retail IT industry?
The most encouraging thing we see is the continuous progression of technology. The expansion of PCI level security and add-on features that keep growing exponentially alongside payment processing transactions is exciting and will continue to expand with innovative ideas that become reality.