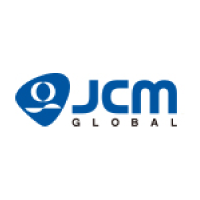 Please provide a description of your company in 50 words or less.
JCM technology supports currencies in more than 140 countries and regions worldwide, contributing to building and maintaining people's trust in money. Currently, there is a growing demand for efficiency and high security in currency processing all over the world, especially in emerging countries. Our purpose is to further advance the core technology we have developed so far and be a truly global company, continuing to create new markets and value in money circulation.
Why did you join RSPA?
In order to grow in any industry, it is important to network and collaborate with like-minded professionals. This opens opportunities to tackle common challenges that we face.
What are the core values of your company?
Innovation is a core value and paramount in our industry. We need to embrace creativity, adaptability and forward-thinking to drive continuous improvement.
What verticals do you serve?
Aside from retail, JCM is active in the gaming and casino industry. Among others, we're present in transportation, vending, banking and financial institutions.
What products/services do you provide?
JCM is a technology company at its core, but our primary products are bill validators and recyclers.
What is the most encouraging thing you see for the future of the retail IT industry?
The increased prioritizing of sustainability and eco-friendly practices. Retailers are adopting green technologies, implementing energy-efficient solutions, and embracing circular economy principles. From reducing packaging waste to promoting sustainable sourcing, these initiatives contribute to a more environmentally conscious retail sector.
Connect with us:
The best point of contact is Nami Suzuki.
Email: nsuzuki@jcmcommerce.com