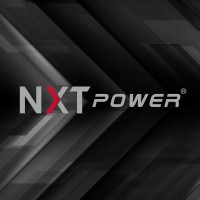 Please provide a description of your company in 50 words or less.
NXT Power is a leading manufacturer of advanced power quality solutions. We provide transformer-based power conditioners and uninterruptible power supplies (UPS) to a variety of markets, including the retail technology market. Our products help businesses around the world protect their sensitive electronic equipment from power problems such as power outages, surges, and spikes.
Why did you join RSPA?
To introduce ourselves to the RSPA community as a new company and to market our products.
What are the core values of your company?
We value our customers and employees as our most important assets. We are committed to providing superior customer service, unique services, and effective power quality solutions to help each customer succeed. We believe that our energy, skill, cooperation, and integrity are the keys to our success and the NXT Power team's vitality.
What verticals do you serve?
Medical & Diagnostics, Industrial, Manufacturing, and Retail & Hospitality
What products/services do you provide?
Power Conditioners and Uninterruptable Power Supply (UPS) Systems. 
Name one fun fact that makes your company different from others.
Launched in 2020 with a majority of the team are shareholders.
What is the most encouraging thing you see for the future of the retail IT industry?
The most encouraging thing we see is the ever-changing landscape of the retail industry.