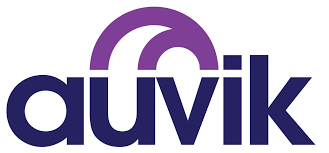 Please provide a description of your company in 50 words or less.
Auvik is network monitoring and management software that gives true network visibility and control. Our product helps IT professionals automate tedious tasks like backing up configurations, managing device information, and mapping their networks all in easy-to-use interface.
We are rapidly expanding into the retail, cannabis and hospitality segment and are looking for partners to help us in our growth and expansion. What are the core values of your company?
Wow Our customers, Be Agile, Commit, Shit Happens, Kindergarten rules apply, No assholes and Winner takes all.
What verticals do you serve?
Cannabis, Hospitality, Retail, Financial Services, Healthcare, SLED, Manufacturing, MSP.
What products/services do you provide?
Cloud-based network monitoring and management software
Name one fun fact that makes your company different from others.
The fastest and easiest to deploy network  monitoring solution on the market (it's been proven!)
What is the most encouraging thing you see for the future of the retail IT industry?
Po Automation, which requires network stability.
Connect with us:
The best point of contact is Stacey Tozer.
Email: channel@auvik.com
Phone: 519-804-4700 Ext. 309