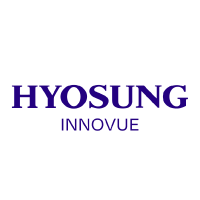 Please provide a description of your company in 50 words or less.
Global human experience maker that bridges the physical and virtual worlds by harnessing its unique combination of a manufacturer's soul with an innovator's mindset to build a platform of integrated products, services and ideas to improve life's day-to-day interactions for everyone.
Why did you join RSPA?
Joining RSPA to help us build our Dealer community as we build our Self-Service and Kiosk business. 
What are the core values of your company?
Global Excellence:  We set the highest bar internally and will stop at nothing to exceed our customers' expectations and to improve the world around us.
Innovation:  We celebrate creativity and new possibilities, encouraging new ideas and bold actions as we align our objectives and act decisively to maximize our resources, producing the best possible outcomes for people and our environment.
Experience Focus:  We focus on delivering an exceptional human experience in everything we do, recognizing that our inquisitive nature enables us to learn and improve so that we make experiences memorable for everyone, everywhere.
People and Environment:  We invest heavily in our people, collaborative team-based culture and our environment enabling us to take on new and exciting challenges as we create a free flow of thoughts and ideas that lead to improve the everyday for everyone.
Integrity:  We are honest and ethical, always accountable for our actions and transparent in our communication at all times, enabling us to be a global leader.
What verticals do you serve?
Grocery, Convenience Stores, Specialty Retail
What products/services do you provide?
 In-store point of sale solutions that deliver frictionless shopping experiences while driving operational efficiency for any size retailer.
Name one fun fact that makes your company different from others.
We develop and sell Self-Checkout technology as well as the lycra that is in most of the world's leggings.
What is the most encouraging thing you see for the future of the retail IT industry?  
How people consume retail products is changing and becoming more experiential.  We, as consumers, want our day-to-day activities to become less mundane and more interesting.  We want to be actively engaged with the products and services we are buying. I see this as an exciting new change not only for the consumer, but for companies like ours.  The opportunities for us to connect with customers is just beginning to unfold and as we get smarter at leveraging the data, we are able to collect and listen to what our customers, I think we will see our products evolve in a way that is exciting and interesting. 
Connect with us:
The best point of contact is Kara Myers.
Email: kara.myers@nhausa.com
Phone: 303-638-6070