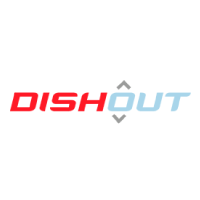 Please provide a description of your company in 50 words or less.  
Dishout provides ISV's, ISO's and VAR's with semi-integrated and fully-integrated Payment Solutions and tools for Card Present, eCommerce and Mobile Transactions, as well as options for Gift,Loyalty, ACH and Dual Pricing on a wide-variety of smart-terminals.  
Why did you join RSPA?
RSPA provides an ideal opportunity to network and share solutions with similar companies trying to advance POS and Payment Solution. 
What are the core values of your company?
 Providing Omni-commerce Solutions in a clear, transparent and easy to implement way 
What verticals do you serve?
Restaurant, Retail, Education, Recreation, Entertainment,Grocery, Healthcare & Fitness, Salon & Spa 
What products/services do you provide?
Options for eCommerce, Mobile, and Card-Present EMV Solutions. MuIti-Pricing On-Screen Technology for presenting Cash Discount and Surcharging, ACH and Gift and Loyalty  

Name one fun fact that makes your company different from others.
Dishout is staffed by Entrepreneurs – all of whom have started various business, before coming together to built this company – we understand first-hand what it takes to successfully start and manage a business. 
What is the most encouraging thing you see for the future of the retail IT industry?
The rapid advancement of multi-channel sales efficiently converging into 1 easy to manage system for merchants.
Connect with us:
The best point of contact is Pat Ward.
Email: pward@getdishout.com
Phone: 919-244-8906