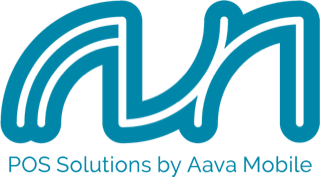 Please provide a description of your company in 50 words or less.
Aava Mobile is a global OEM provider of professional grade IP 65 rated Android and Windows tablets. Aava has a unique focus on CPoC contactless payments front than center on their 8" Android Unit. Aava's professional grade tablets directly connect to popular PINpads from Ingenico, Verifone, Equinox, Datecs via its unique "Smartback" battery cover.
Why did you join RSPA?
Aava joined RSPA to reach out to professional retail and hospitality sales organizations that mirror Aava's commitment to affordable quality and advancing new technologies to merchants and resellers alike.
What are the core values of your company?
Aava believes in delivering quality products at an affordable price. We also believe in innovation with a purpose. Innovation is the key to Aava's growing success.
What verticals do you serve?
Aava's tablets are used in retail, field services, restaurants, logistics, healthcare, lodging, stadium/arena selling, car rentals and more.
What products/services do you provide?
Aava manufactures and sells ruggedized Android and Windows tablets along with a long list of accessories for mounting, self-service kiosks, and adding barcode scanners.
Name one fun fact that makes your company different from others.
How many companies can see Reindeer from their office windows?
What is the most encouraging thing you see for the future of the retail IT industry?
The flexibility of mobile retail sales and faster payments represent the future benefits now!
Connect with us:
The best point of contact is Tom McCole, VP Sales & Marketing.
Email: Thomas.mccole@aavamobile.com
Phone: 770-639-2866