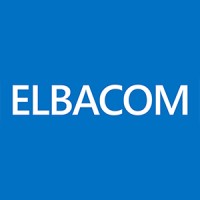 Please provide a description of your company in 50 words or less.
Elbacom, a Windows IoT leader for two decades, embodies a fervent commitment to Microsoft's IoT solutions. Proprietary tools cover image development/deployment, Windows IoT solutions, Azure Sphere-based secure remote control, and more. Operating globally, we provide EMEA distribution, worldwide system integration, OEM-specific solutions, technical support, and assistance from prototyping to mass manufacturing.
Why did you join RSPA?
Recommendation from Partner Tech. Interesting for us to be part of the RSPA community regarding market development, technical development,…
What are the core values of your company?
Partnership: Elbacom's emphasis on face-to-face interaction, training, support, and consulting highlights a value of strong partnerships. This could involve building collaborative relationships with clients, being a trusted advisor, and working closely with partners to achieve successful Windows IoT projects.
Expertise: Elbacom's extensive experience and technical focus in Windows IoT demonstrate a commitment to deep expertise. This value could encompass our highly skilled team, proprietary software tools, and dedication to technical excellence.
Innovation: The development of unique software tools and solutions, such as image development, deployment, and Azure Sphere-based monitoring, suggests a focus on innovation. This value could encompass our continuous efforts to push the boundaries of Windows IoT capabilities.
What verticals do you serve?
Retail
Hospitality
Banking
Defence
Energy
Gaming
Industrial Automation
Medical
Security
What products/services do you provide?
Microsoft Windows IoT/Embedded
Software Tools focusing on Windows IoT/Embedded
Consulting (licensing, commercial, technical) focusing on Windows IoT/Embedded
Azure Sphere based secure remote device monitoring
Name one fun fact that makes your company different from others.
We love face-to-face meetings!
What is the most encouraging thing you see for the future of the retail IT industry?
AI and security aspects
Connect with us:
The best point of contact is Andreas Ahamer.
Email: a.ahamer@elbacom.com