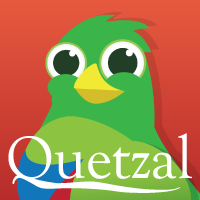 Why did you join RSPA?
Networking opportunities, increased industry knowledge, market exposure and learning opportunities.
In one sentence, what do you want RSPA members to know about your business?
Quetzal POS stands out as the best point-of-sale software for fashion retailers due to its intuitive interface, comprehensive inventory management, and seamless integration with POS hardware platforms, facilitating efficient and customer-centric operations.
Name one fun fact that makes your company different from others.
Our company's name was inspired from the quetzal bird of central America; its vibrant green and red feathers were highly prized by Mayan and Aztec civilizations for their beauty and used to ornament royal ceremonial vestments.
What new/existing technologies do you have an interest in learning more about?
What's new in e-commerce and payments, specifically technology enabling clientelling in the store.
What would you tell other resellers like you about the need to join RSPA?
In addition to our reasons to join the RSPA (above), resellers can also benefit from the RSPA's advocacy and representation (legal expertise).
What is the most encouraging thing you see for the future of the point-of-sale technology industry?
The evolution of the industry: ongoing technological advancements, improved integrations, enhanced customer experiences, data-driven insights, and adaptability to changing business needs.
Connect with us:
The best point of contact is Jean-Luc Major.
Email: jean-luc@quetzalpos.com
Phone: +1-416-910-4097