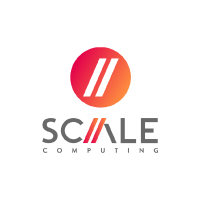 Please provide a description of your company in 50 words or less. 
Scale Computing engineered the Scale Computing Platform, an IT infrastructure solution that allows organizations to do more with less. Scale Computing HyperCore software eliminates the need for traditional IT silos of virtualization software, disaster recovery software, servers, and shared storage, replacing these with a fully integrated, highly available platform for running applications. The patented self-healing platform automatically identifies, mitigates, and corrects problems in the infrastructure in real time, enabling applications to achieve maximum uptime even when local IT resources and staff are scarce.
Why did you join RSPA?
To take part in a community of like-minded businesses in the hopes of networking with other MSPs and software companies.
What are the core values of your company?
Integrity, Innovation, Collaboration, Success, and Fun
What verticals do you serve?
All verticals except for the Federal Government
What products/services do you provide?
SC//Platform, SC//Hypercore, and SC//Fleet Manager
Connect with us:
The best point of contact is Katie Kaminski.
Email: Kkaminski@scalecomputing.com
Phone: 847-767-8016