"It's a great group and each meeting I find someone I'm excited to connect with."
The RSPA Cannabis Community helps members meet and network with others interested in the cannabis vertical, helps members learn from each other's experiences and insights, and fosters business development opportunities for RSPA members, all in a vendor-neutral atmosphere.
Among the topics discussed during our community meetings are establishing partnerships (with vendors, VARs, ISVs, distributors, cannabis MSPs), the cannabis technology stack, the cannabis software landscape, compliance, new regulations, emerging opportunities, and market-specific challenges for VARs and ISVs.
Because the RSPA is North America's largest community of VARs, software developers, vendors, and distributors in the retail, restaurant, and grocery verticals, the association is strongly positioned to meet the needs of IT solution providers who serve cannabis dispensaries. The RSPA is at the forefront of educating the point of sale industry about the cannabis vertical:
Cannabis Tech Conference Reveals Vertical's Possibilities (and High Hurdles) for POS VARs
RSPA Trusted Advisor Ep. 11: Cannabis and CBD Vertical Opportunities for VARs and ISVs
RSPA Trusted Advisor Ep. 22: Cannabis Vertical Deep Dive with 420MSP's Harry Brelsford
Cannabis 101 – Understanding the Opportunity (member-only access)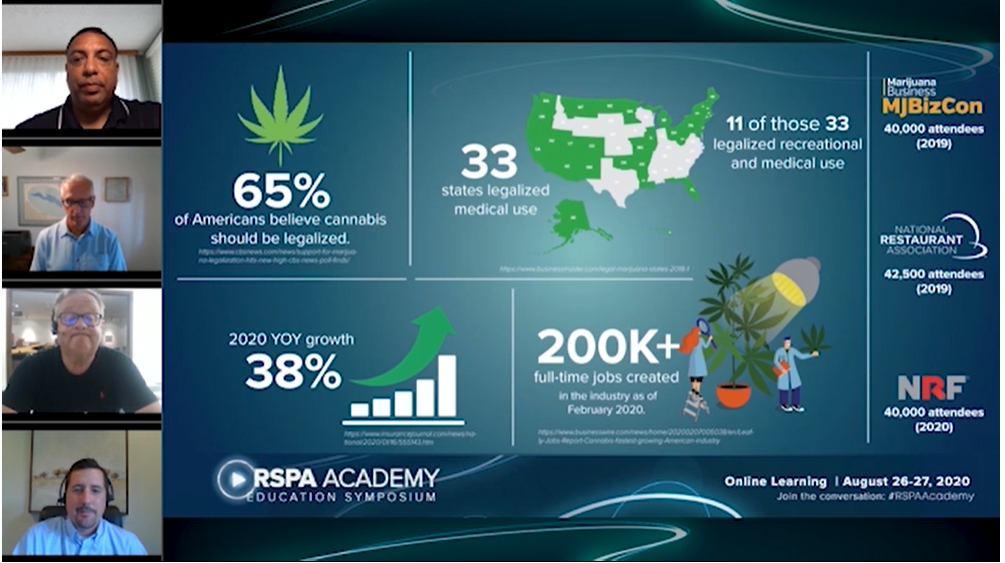 For more information about the community, please contact the RSPA's Jim Roddy at JRoddy@GoRSPA.org.
A special thanks to our Cannabis Community sponsors: