About the W2W Community
W2W Mission: To unite, lift and empower women in technology by providing educational opportunities and peer-to-peer collaboration in a supportive environment.
W2W was created to provide a support network and resources for women as they enter and continue to advance in the retail technology industry. Any and all retail technology female professionals can join W2W as it is not exclusive to RSPA members. By joining you will receive information about this group, upcoming events and networking opportunities. The committee advises on content development and presenter selection for the W2W event at RetailNOW and also provides content for the the RSPA Community IQ Resource Center and the RSPA's Trusted Advisor podcast.
"I am passionate about W2W. We are there for each other and we've got each other's back. You don't have to figure it out on your own when you're a part of this community no matter what stage of your career you're in!"
– Michelle MacKeith, Vice President of Pinnacle Hospitality Systems
The W2W Leader of the Year award This award was created to recognize a woman in the Retail Technology Industry who is determined to reshape the industry and create a smarter and more inclusive future. This honor recognizes a woman who has demonstrated key characteristics of a pioneer paving the way in the Retail Technology Industry. These include:
Professionalism – commits to the continual improvement of knowledge and skills, while providing motivation to others in the industry
Leadership – is a positive role model and actively seeks to bring greater diversity to the technology industry
Mentorship – enables professional growth of those they manage or mentor through their actions and encouragement
Communication – displays strength in both interpersonal and organizational communication
Awards are presented during RetailNOW.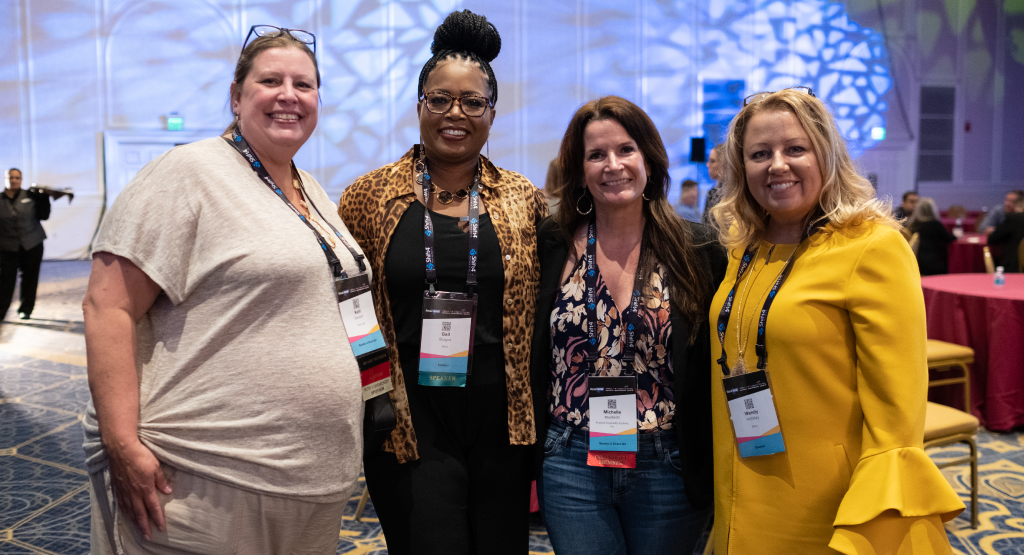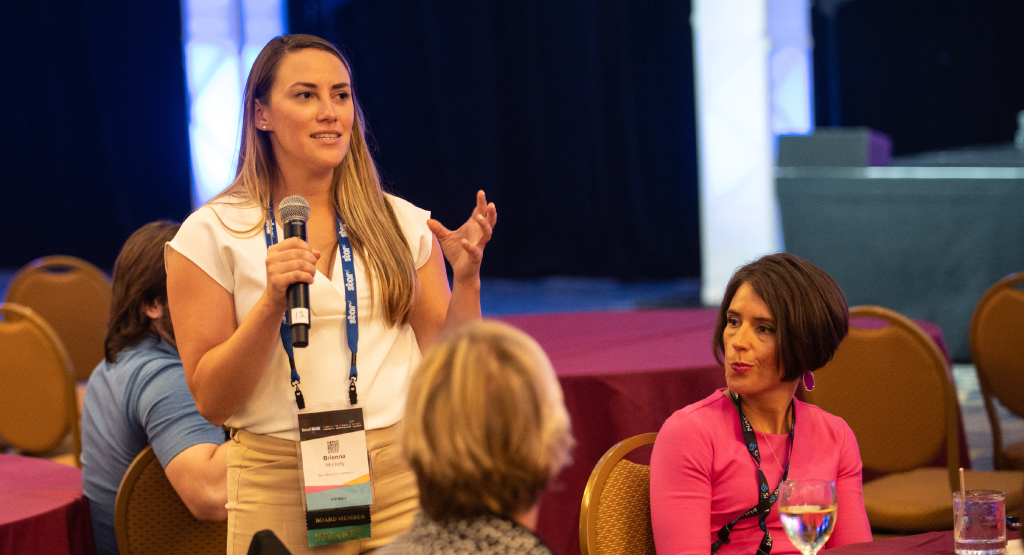 "Being a part of the W2W Community has provided the opportunity to meet some amazing women. Over time, our W2W committee has become more than acquaintances, we've become friends who lift and empower one another."
– Linda Sudderth, North America Sales Manager of EPSON
---
Recent W2W Events
RSPA events such as RetailNOW and Inspire provide the perfect gathering opportunity for women integral to the retail technology and point of sale ecosystem. Take a look at the W2W Community's involvement in this W2W Community video.
---
Current W2W Committee members include:
Committee Chair: Michelle MacKeith of Pinnacle Hospitality Systems
BlockChyp
BlueStar
Card Systems, Inc.
Consultant Reseller Channel
Elo
Epson America
Heartland
Metropolitan Sales
Microspace Communications
NCR Corporation
Partner Tech
PayTech Trust
Pinnacle Hospitality Systems, Inc.
ScanSource, Inc.
Solvent
Touch Dynamic, Inc.
Value Systems
Zebra Technologies
If you are interested in joining this group of retail IT leaders, contact RSPA VP of Member Services Ashley Naggy at ANaggy@GoRSPA.org.