By: Jim Roddy, VP of Sales & Marketing at the RSPA
When entering an emerging vertical, VARs and ISVs expect to encounter a unique set of complexities, nuances, and obstacles. The 420MSP Cannabis Tech Conference, conducted online June 1-4 after its Denver conference was cancelled due to COVID-19, offered this overarching guidance for hopeful cannabis solution providers: buckle up.
Because laws, regulations, supply chains, and business models differ from state-to-state, only savvy and highly engaged VARs and ISVs are making headway in this space today. But I also saw firsthand as an event moderator and panelist representing the RSPA, there are no doubt opportunities for traditional POS solution providers to latch onto this fast-growth market – if you've got the guts (and the resources).
I'd like to share with you highlights from the event I think will provide insights for the RSPA Community. I should note while this was my first deep dive into this market, it wasn't my first foray. In February, I received a cannabis primer from RSPA members Duane Roebuck of BlueStar (who also presented at the 420MSP event), Dave Albert of VAR Retail Control Systems, and Brian Meyer of Solvent when we recorded The Trusted Advisor podcast "Cannabis and CBD Vertical Opportunities for VARs and ISVs."
Now to those 420MSP highlights:
Paul Seaborn, a faculty member in management and cannabis business at the University of Virginia with a prior career in IT consulting, kicked off the conference with an industry overview. "There's a lot more action going on at the state level than on the federal level now," he said. "Many states have passed legislation already and many others are getting closer. There's a general trend towards opening up these products." Seaborn added that for some states, such as Illinois and New York, go-forward plans have been temporarily stalled by the COVID-19 pandemic.
Seaborn said to the VARs and MSPs (managed services providers) in attendance, "One of the attractions for this industry is that it's very regulated. For those who serve the industry, they are looking to you to help them build their credibility with regulators."
You can read more of Seaborn's cannabis industry insights at BusinessOfMarijuana.org.
The cannabis industry is full of new acronyms solution providers will need to learn, such as MIP. (I'll explain what MIP is later in this post.) It was interesting to see POS was one of the "new" acronyms for the attendees, many who were managed services providers in the general IT space.
Luis Alvarez, President and CEO of Alvarez Technology Group, an MSP in Salinas, CA, entered the cannabis space through the agriculture vertical. He's a cannabis total solution provider, serving growers, manufacturers, and dispensaries (a.k.a. retailers) throughout California. He broke into the vertical talking not only with growers but also state and local agencies to better understand the market and where his 20-employee MSP could provide solutions. "The most important thing to cannabis customers was keeping their permits," Alvarez said. "We became knowledgeable in what technology they needed to do that, which was access control and surveillance systems because they needed 24/7 security. As we became smart, we also made a lot of connections who helped us gain legitimacy. Cannabis people want to talk with partners who know their industry. They won't talk with folks who say, 'IT is IT is IT.' Because of what we learned, we could talk the talk. We then started getting a lot of referrals from existing clients and from these agencies because we built trust with them. They would say, 'If you don't want any problems, go with Alvarez because they know what they're doing.' We started getting referrals all over the state."
As Alvarez gained clients, he became concerned his work with marijuana could damage his reputation with his current client base, which included churches and other traditional businesses. So he spun off Veo Verde Technology, a brand catering to the cannabis industry. Alvarez said the change was a double-edged sword; he gained relevance in the new vertical, but losing the Alvarez Technology Group credibility was a hindrance. "We learned we were wrong about the stigma. There was no stigma with our customers," he said. "We also learned promoting ourselves as Alvarez showed we'd been around for a while."
What hasn't changed is Alvarez's goal of providing the total solution. "We tell prospects, 'We want to do the whole thing. We want to show we know what we're talking about.'"
Just like Alvarez pivoted from soil testing technologies to providing solutions for the start of the cannabis market supply chain, POS resellers in the liquor vertical can apply their expertise to the end of the chain. 420MSP panelists said dispensaries need precise inventory control but they're also seeking solutions for online ordering, curbside delivery, and contactless payments. These technologies are foreign to them but not to RSPA resellers. This is a prime partnering opportunity.
Visit the RSPA Solution Center – a web platform designed to connect VARs and ISVs to providers of innovative solutions
Among this market's vital technologies are traditional MSP products like infrastructure, security, BDR (backup and disaster recovery), and VoIP plus technologies in the wheelhouse of many RSPA VARs: POS, payments, digital signage, labeling, and video surveillance.
Have you figured out yet what MIP means? Marijuana-Infused Product
Blake Schwank, the CEO of MSP Colorado Computer Support, said his customers' tech needs "sometimes include everything. They've tried to run things on their own and end up with problems. Most of them are small guys who will go under without IT."
BlueStar's Roebuck said VARs looking to enter this space need two things: patience and networking. "You can't get these people on the phone, and they won't respond to your emails," Roebuck said. "Attend the credible shows to network in the industry. That also gives them (the end user) the chance to look at and feel your product."
The two industry events mentioned most frequently were RAD Expo (Retail & Dispensary Expo) and MJBizCon (Marijuana Business Conference). Panelists praised MJBizCon as "eye-opening" and "the one show you need to attend."
Panelists also said a good source for networking and leads are local cannabis meetups and groups. Echoing Roebuck's advice, panelists agreed that the traditional steps of influencing a client (send an email, leave a message, write a letter, stop by in person, etc.) don't work in the cannabis industry. A best practice is to first meet decision makers in an informal setting talking about the industry. Panelists recommended searching for your local group through Google and Meetup.
Josh Weiss of MSP LA Creative Technologies in Los Angeles said the Southern California Cannabis Business Investment Group (SCCBIG) improved his growth trajectory. "These groups aren't pretentious our expensive," Weiss said. "They're very social, very informal. SSCBIG is only $20, so it was worth sending our business development guy to a few meetings to check out."
Weiss added that VARs should seize any opportunity to speak at these groups, even if you're not a cannabis expert. Your insights into retail IT will be well received by the group.
Alvarez said he's tried social media, and only one avenue has worked well. "The best source for connecting with these companies is Instagram," he said. "They're not on Facebook. They're not on LinkedIn. They don't answer emails – I can tell you that."
A strong lead gen source are lists of cannabis license holders available through state .gov sites where cannabis is legal. But the panelists said the names of the individual owners don't matter as much as the company names. Most owners delegate operations to a general manager, but it's good to know which companies are active in the space.
An online resource mentioned frequently during the conference, in addition to host 420MSP.com, was www.411on420.biz, which details government affairs related to cannabis.
Feeling overwhelmed yet? I am – and I didn't even share the daunting takeaways from the Day 2 compliance panel I moderated. But you don't have to figure all that out at the start. There are cannabis tech providers who are managed services experts, but they're not omnipotent, especially about POS. You are an expert in retail and point of sale technology, which is a void that needs filled in this space.
As I said at the outset, if you've got guts and can spare some resources, this is a fast-growth market worth investigating.
Don't forget to visit the RSPA Solution Center – a web platform designed to connect VARs and ISVs to providers of innovative solutions
---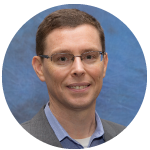 Jim Roddy
is the Vice President of Sales & Marketing for the
Retail Solutions Providers Association (RSPA)
. He has been active in the POS channel since 1998, including 11 years as the President of Business Solutions Magazine, six years as an RSPA board member, one term as RSPA Chairman of the Board, and several years as a business coach for VARs, ISVs, and MSPs. Jim is regularly requested to speak at industry conferences and he is author of Hire Like You Just Beat Cancer. For more information, contact
JRoddy@GoRSPA.org
.