By: Jim Roddy, VP of Sales & Marketing at the RSPA
For those in the retail IT channel starved for industry-focused education – and serendipitous interactions with other executives in our space – the RSPA Academy Education Symposium was manna from heaven. Okay, it was actually more like manna via Wi-Fi, but pretty much everything good in 2020 has shifted online, right?
Across 11 hours Aug. 26-27, the Symposium featured 50+ expert presenters, six breakout tracks, six networking virtual get-togethers, two general sessions, and 20+ hours of channel-focused content. I binge-watched as much as one could over those two days and came away with lots of learnings. Here are some of the Symposium's key quotes, tips, and takeaways I shared on Twitter as the event occurred:
"We want you and a number of your employees to get rejuvenated. The more new ideas you have, the sooner you'll get out of survivability mode to thriving again. We can't be stuck in the way we've always done things. We have to take risks, we have to have a growth mindset. Create a culture of learning – have an entrepreneurial mindset."
RSPA Board Chair Chelsey Paulson of Keystone Group International, Day 1 General Session
"It's all about the customer experience. Consumers want to engage with their favorite retailers and restaurants, but they want to do it safely. We've seen new technologies emerge, and we think they're going to stick around."
Brenda McCurry, ScanSource, Industry Expert panel
"Restaurants are a production facility, so order management is becoming more important. Orders are coming from everywhere now – online, in person, over the phone. You have to control those to have a good guest experience."
Jeremy Julian, VAR/ISV CBS NorthStar, Industry Expert panel
"Retailers need to use all the technology at their disposal to turn inventory as quickly as possible – it's their biggest expense. There needs to be a 3x ROI on anything retailers are going to spend money on these days."
Dan Jablons, VAR Retail Smart Guys, Industry Expert panel
In an online chat excerpt from the Industry Expert panel, VAR Tim Shein of King Corp. asked Jablons: "Dan – you mentioned 3x ROI. Is that a straight-line ROI? Do retailers consider the 'Lost Opportunity' or lost sales by not making that investment?"
Answer: "Straight line 3X because for every $100 sale, they have to pay $50 for the merchandise. So they need to get enough new volume that they cover the COGS as well as the cost of the new service."
Quick VAR takeaways from Industry Expert panel:
Understand needs of your merchants
Understand their strategy
Forge partnerships
Adjust your marketing message
**Focus on driving more revenue/reducing expenses/increasing merchant profits**
"We don't make anything other than happy customers. Our employees know they're a big part of customer satisfaction."
Michelle MacKeith, VAR Pinnacle Hospitality, Remaining Customer Centric in the Post COVID-19 Era panel
"During COVID we needed to let the customer know they were going to be okay when it came to payments and their technology – the things we could control. We beefed up remote support to make that happen."
Jason Fitzhugh, VAR Fitzhugh POS Solutions, Remaining Customer Centric in the Post COVID-19 Era panel
"Resellers had to totally shift their sales approach – selling virtual instead of in person, changing the technologies they offer, and customers changing how they wanted to pay."
Rohan Mani, Shift4 Payments, Remaining Customer Centric in the Post COVID-19 Era panel
"'Cash discount' was originally coined to incentivize cash payments by discounting posted price to speed up A/R. In retail, it's defined when the price of the total transaction is discounted from the list price."
Keith Sampson, North American Bancard, Enabling Customer Success with Programs Outside the Surcharge Challenge
"We've weathered a lot in my 43 years in this industry. We've come through those. For us when COVID hit, we weren't aware of what was next. Our first step was to do research on the virus, then share that with our team. We couldn't work virtually, but we couldn't do business as usual either."
Mark Love, VAR RSS, Customer Visits – Legal and Safety Considerations
"This is a longer ride than we expected it to be heading into March. My recommendation is to be diligent. Figure out what works for your organization and don't let up."
Love
Quick list of suggested actions from Day 1 networking session on Customer Service Considerations:
Be proactive; ask customers how you can help
Visit them, watch how they work, offer efficiency-increasing suggestions
Ask them "What does the future look like?"
Have them ask you "What does the future look like?" for tech
Skip forms, serve customers faster, document later
Waive fees for contactless payments installs
Get educated, share info with customers
"We have to love the change. We have to love the process and the project to get where we want to go."
John Kirk, RSPA CEO, Day 2 General Session
"The next norm will not be the old norm. As leaders, we need to communicate clearly with our employees and our customers what our plans are."
Bob Goldberg, RSPA General Counsel, Day 2 General Session
Top opportunities for retail IT resellers to counter COVID, per Goldberg: delivery/carryout/curbside, communication tools, temperature scanning, sanitization equipment, kiosks, shields, and coin counters.
Visit the RSPA Solution Center – a web platform designed to connect VARs and ISVs to providers of innovative solutions
"Invest in digital marketing and virtual communication tools. It's detrimental to your marketing efforts if you don't try to keep some form of normalcy and communication with your partners."
Brianna Moriarty, Star Micronics, New Marketing Best Practices Emerging from 2020 panel
"We've served as more of an educational resource this year because our merchants were scrambling how to keep their business running. We're doing a lot more content marketing – e-books and guides."
Niala Kalola, VAR POS Nation, New Marketing Best Practices Emerging from 2020 panel
"The big marketing changes for us in 2020 is vendors don't have the ability to meet people face-to-face. Vendors are conducting more online campaigns and doing more niche marketing – carving out specific target audiences."
James Korte, BlueStar, New Marketing Best Practices Emerging from 2020 panel
Marketing expert panel mentions website chat and SMS messaging among new tactics. "This is a great time to experiment with new marketing techniques."
Breanna Brown, APG Cash Drawer, New Marketing Best Practices Emerging from 2020 panel
Advice for ISVs: "Some value-added resellers aren't interested in the referral business model with cloud systems. They want a product that requires a higher skillset with a healthy 30-40% margin or more."
Jeff Riley, ISV Retail Management Hero (RMH), Building & Managing A VAR Channel panel
Advice for ISVs: "Look for an alignment (with a VAR) in terms of how you both make money. You need to start with a business discussion and explore if it can work. Then you have to make sure they have passion."
John Gunn, ISV FastSensor, Building & Managing A VAR Channel panel
Chat excerpt from Building & Managing A VAR Channel:
Q: Which approach is best for reseller commitment: mandating exclusivity or allowing competitive products?
A: In my opinion, the latter. I believe mandating exclusivity is unnatural and develops resentment, not commitment.
"Marketing success is not only about knowing what to do but also knowing what not to do. We have to take risks, but we have to look for red flags first."
Nicola Fahy, ISV Vend, Marketing Secrets of Successful ISVs panel
"Referrals are the gold standard. Being niche-focused allows us to drill into our markets and build relationships that drive leads to us."
Josh Wintoniak, ISV Auto-Star, Marketing Secrets of Successful ISVs panel
ISV-to-ISV chat during the Marketing Secrets of Successful ISVs panel:
Q: What are you doing to replace trade shows which are now basically not an option?
A: We've reallocated much of our trade show budget to supporting existing resellers. We run email, mail, and social campaigns for dealers in specific geographic areas. A lot of our budget was previously dedicated to growing our channel, but we've pulled that back a bit to help support existing partners.
"To target the right people, we had the subject line of 'Let's Get Control Over the Costs of Your Receipt Paper.' That caught their attention, and we've seen positive results."
Jose Jimenez, ISV TransactionTree, What's New (and What Works Best) in Email Marketing panel
"The content we send to a pharmacy is going to look at lot different than what we send to a grocery store. For each market, we try to create a quarterly schedule of messages."
Autumn Schweitzer, ISV Auto-Star, What's New (and What Works Best) in Email Marketing panel
Chat excerpt from What's New (and What Works Best) in Email Marketing: 
Q: What advice would you give for starting email marketing for the first time?
A: Building your target email list is half the battle to start this endeavor. Focus on collection of emails initially and start formulating your message to your target audience. Starting small will allow you to better craft your message as time goes along. It's a natural evolution as you grow the target list.
---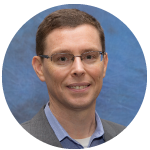 Jim Roddy
is the Vice President of Sales & Marketing for the
Retail Solutions Providers Association (RSPA)
. He has been active in the POS channel since 1998, including 11 years as the President of Business Solutions Magazine, six years as an RSPA board member, one term as RSPA Chairman of the Board, and several years as a business coach for VARs, ISVs, and MSPs. Jim is regularly requested to speak at industry conferences and he is author of Hire Like You Just Beat Cancer. For more information, contact
JRoddy@GoRSPA.org
.