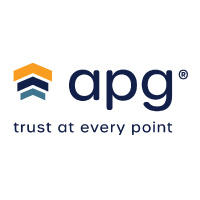 apg
WE DON'T JUST BUILD CASH DRAWERS, WE CREATE SOLUTIONS
Serving thousands of customers worldwide, APG powers cash management solutions across a wide range of global industries and verticals. Whether it's our general application cash drawers, custom-designed solutions, or the SMARTtill®Cash Management Solution, our products and brand are differentiated by our ability to deliver innovative technologies that globally enhance efficiency and security at the point of sale.
Guardiant Countertop Shield and Sneeze Guard
The Guardiant™ Shield is a plexiglass sneeze guard ideal for grocery, convenience and retail settings and is built to help reduce the spread of contagious, airborne germs commonly spread by coughing or sneezing.
Products/Services