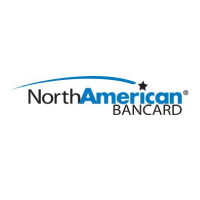 North American Bancard
Tap into some of the most competitive Revenue Sharing Programs around. Take advantage of our Edge Program (Cash Discount + Flat Rate Pricing) to earn approximately 2.5x the average, non-Edge residual! All while getting anytime access to our Sales Partner Portal to submit applications electronically, track deployments, view your portfolio, and more.
From referral partnerships to white-labeled ISV direct sales, you choose your level of investment, risk, and control. Meanwhile, your merchants will enjoy seamless enrollment in just minutes with minimal paperwork, frictionless, PCI-compliant processing, and continuous uptimes. Plus, the very latest payment devices from Ingenico, MagTek, and PAX, including a full lineup of smart solutions. Some of them are even available as part of our Free Placement Program.
Let us give you the ISVIP treatment with dedicated vs. pooled 24-hour support, access to senior leadership, your very own Executive Relationship Manager (ERM) for qualifying projects, and more!
Need a seamless 3rd-party integration? We've done them by the dozens. Our unrivaled tech stack can power secure, seamless, and lightning-fast omnichannel transactions in any vertical...and every environment. It's time. Become an NAB Integrated Partner today!
Payanywhere
The all-in-one payments platform powering your business. Payanywhere makes payments easy for business owners, employees, and customers. With the Payanywhere SDK -- Build your app, we'll power the payments. Accept payments in your native app with the easy-to-integrate Payanywhere SDK. Plug into a complete payments ecosystem with just a few lines of code. Accept payments on your app or POS.