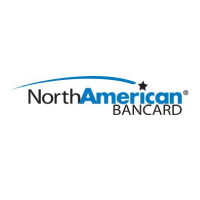 North American Bancard
North American Bancard, LLC (NAB), a progressive payment technology company dedicated to growing and nurturing its partner network, launched its Payments Hub Developer Portal at the end of 2021. The free, one-stop destination to view API documentation, code samples, and integration guides.
As a leading payment technology innovator, NAB has a diversified product platform that provides a modern end-to-end infrastructure to enable globally-preferred payment types. NAB's solutions deliver seamless payments experiences in mobile, online, and in-store environments. Serving hundreds of thousands of businesses and processing in excess of $100 billion in electronic payments annually, NAB delivers functional, frictionless solutions for our evolving merchant economy.
Payments Hub Developer Portal
The Payments Hub Developer Portal is a free, one-stop destination to learn about payments integrations for ecommerce websites or in-person payments, view product information, and connect directly with NAB's Technical Sales and Engineering teams. The Developer Portal offers features such as a developer-friendly viewer for API specs and downloadable SDKs; Featured Use Cases and an interactive Integration Selector that allows users to see which products best meet their unique business needs; and a simplified lead flow to send potential customers directly to a dedicated Technical Sales Engineering Team, among other features.
Other Products and Services