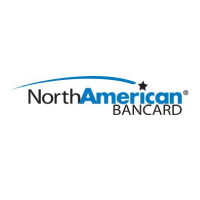 North American Bancard
North American Bancard makes it easy for merchants to grow their businesses through the latest technologies, competitive rates, detailed analytics and business tools, business financing, and so much more. We offer customized payment processing solutions featuring competitive pricing and risk-free, month-to-month service agreements with no cancellation fees. Then, we back it up with award-winning, U.S.-based customer care featuring real live human beings.
Our vision is a new paradigm of commerce that simplifies the modern business model — driving smarter operations, enhancing security, and fostering effortless personal interaction between merchants and their customers.
Our mission is to be the easiest payments company to do business with, bar none.
Payanywhere
So under Payanywhere it would read: The all-in-one payments platform powering your business. Payanywhere makes payments easy for business owners, employees, and customers. With the Payanywhere SDK -- Build your app, we'll power the payments. Accept payments in your native app with the easy-to-integrate Payanywhere SDK. Plug into a complete payments ecosystem with just a few lines of code. Accept payments on your app or POS.