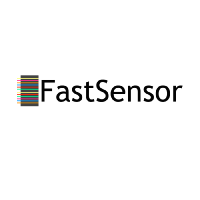 FastSensor
FastSensor is the only AI-powered, people-tracking solution that can cost-efficiently and passively track attendees' behaviors, engagement and loyalty with over 90% penetration and accuracy. FastSensor is a vector radio frequency (RF) trilateration technology offering an indoor geospatial tracking and sensing platform that ensures managers of indoor venues have access to contextual, timely information on visitor movement and behavior.
It is currently the most effective technology in the retail and events markets, measuring unique and qualified visitors, loyalty and walk-by traffic. It can differentiate between event attendees v. employees and even fixed IOT assets with an accuracy level of 1 sq. meter. FastSensor can provide an overview of everything from engagement patterns, to the way people navigate your store or trade show and highlight buying or engagement behaviors. FastSensor provides the analytics and metrics of the online world so you can create the emotional connections and intimate experiences visitors want on-site.
In 2020 after our experience with over a hundred brands across many verticals, we applied our proprietary technology to help monitor and alert on social distancing. ADAM was born out of our desire to help the world get back to business.
Other Products and Services