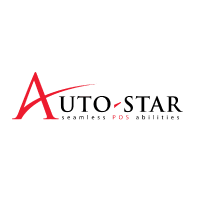 Auto-Star Compusystems Inc.
Auto-Star's innovative software applications provide a seamless end-to-end retail management solution from point of sale to back office, from head office to web-based reporting. Designed for efficiency and growth, Auto-Star software includes key business tools that assist in strengthening competitive position and reducing operating costs. The adaptable software features and modules within Star-Plus and Star-Link can be tailored to individual store needs.
As a leader in grocery, natural health and other complimentary verticals, value added resellers can leverage Auto-Star's experience to take advantage of new and profitable business opportunities. Our comprehensive 'you first' partner program includes industry-leading tools that help VARs earn new sales, increase recurring revenue streams, ensure satisfied customers and optimize gross margins.
• A Fully Integrated Solution from POS, to Back Office and Head Office
• Easy Conversion from Entry Level POS Solutions
• Enterprise Grade Features, Small Market Pricing
• Marketing, Sales Support and Ongoing Training
• Competitive Margins and License Incentives
• No Dealer Fees, Inventory Requirements or Sales Quotas
To learn more about becoming an Auto-Star partner, please visit www.youandautostar.com.
Star-Plus Point of Sale Solution
The Star-Plus point of sale and retail management solution provides retailers with the tools that they need to help manage and grow their business. We have hundreds of years of industry knowledge behind the focused development and refinement of this industry leading software suite.