By: Jim Roddy, VP of Sales & Marketing at the RSPA
To help retail IT VARs and ISVs effectively deal with the COVID-19 pandemic, the RSPA has produced several pieces of channel-focused content including a webinar on Communication Guidelines with Employees and Customers during this crisis. The 57-minute session featured insights from RSPA Legal Counsel Bob Goldberg and RSPA Board Chairperson Chelsey Paulson, who works full-time as the Human Resources Director at VAR North Country Business Products.
I encourage you to watch the entire webinar on-demand as soon as possible – via the RSPA YouTube channel here or association members can download the slides and audio here. I just did that and came away with several notes that should prove helpful to reseller and software developer executives. Please use my highlights as a reference guide, not as a replacement for watching the webinar. View every minute and capture every detail that applies to your individual business situation. Don't take shortcuts during this crisis; don't be derelict in your duties to protect your employees and your customers. First-rate leadership is required to successfully navigate your business through this unprecedented storm.
For additional questions related to the COVID-19 crisis, please lean on the RSPA community for guidance. Atty. Goldberg is available for member questions at Bob.Goldberg@SNFR.com.
Goldberg's Key Points
We're in a critical time where there are no real concrete rules to what is happening.
This isn't the time to write a disaster plan for your business, but you should at least outline the minimum how you're going to handle day-to-day things. After we get through COVID-19, that may be the time to put together a disaster plan with phone numbers, information that will be on websites, and communication tools. Keep notes of what you're doing so you can include that later on.
If you have an employee that is sick, you can insist upon them staying at home.
If you have non-exempt employees, keep track of their time and what they're doing. You as an employer should be careful if you're texting non-exempt employees or emailing them outside of normal work hours because this will entitle them to overtime compensation.
What about an employee who will not go on a service call? That should be honored if they feel they will be at risk or feel there's a hazard by going on that service call.
If you're asked to come on a service call, you are entitled to ask (the merchant) whether or not they have had any positive results for COVID-19. You are entitled to ask if any of their employees have traveled to any of the restricted areas in the last 0-30 days. Then you can make a decision as to dispatching an individual based on the answer.
I would encourage you not to shake hands with anyone you encounter.
Remote help should be encouraged. Anything that can be remedied remotely should be used.
See if you can come (for a service call) at an hour when the establishment is not open to the public.
Most commercial insurance policies have a provision for business interruption. Your business is being interrupted. There may be financial repercussions for that – look at it. You may also have travel cancellation insurance.
I want to also caution you to alert all of your customers and your employees to be wary of any malware. There are a lot of emails going out with attachments that have promises and cures and procedures regarding COVID-19. These are phishing expeditions. The crooks seem to be weathering this storm rather well.
Paulson's Key Points
This is a time for leaders to step up, for leaders to take responsibility, because our employees are looking to us as employers for guidance on what's going on, what to do, and what's going on with the business.
We can't expect our employees to come to us to ask questions. We need to go to them and make sure we're meeting their basic needs first.
When people don't know what's going on – they're not hearing from you, they don't know what your stance is, they don't know what's being done … they're making it up in their head. They think the business is going to shut down. They think they're going to lose their job. They think the world is going to come crashing down because they don't know otherwise.
Your communication needs to be frequent, transparent, clear, proactive, and consistent. Even if you don't know what your future steps are going to be because you know things are going to change, communicate that – be transparent. "Here's where we are today, but this is an evolving situation that we need to make sure we can stay on top of."
If you're going to communicate something, do it seven times in seven ways.
Have regular check-ins with each employee who is working from home. This is to, of course, ensure productivity. We can still make sure our people are working – maybe it's not at the same level that we've been used to, but we can still require them to get things done. But also you want to check-in to see how they're doing. Engage in that small talk that would normally happen in the office.
COVID-19 Resources from the RSPA
Watch the entire webinar via the RSPA YouTube channel here. Association members can download the webinar slides and audio here. Subscribe to the RSPA YouTube channel so you never miss a future association video.
RSPA Blog: COVID-19 Crisis: Leading VARs and ISVs are Taking Action – Today
RSPA Blog: COVID-19 Crisis: ISVs Focus on Rescuing Merchants, Protecting Staff, Stimulating Creativity
RSPA Blog: How VARs are Communicating with Employees, Merchants
RSPA Blog: Channel Traveler's Notebook: NCC Conference, RSPA Canada – and Coronavirus
---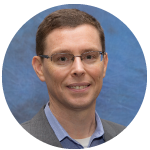 Jim Roddy
is the Vice President of Sales and Marketing for the
Retail Solutions Providers Association (RSPA)
. He has been active in the POS channel since 1998, including 11 years as the President of Business Solutions Magazine, six years as an RSPA board member, one term as RSPA Chairman of the Board, and several years as a business coach for VARs, ISVs, and MSPs. Jim is regularly requested to speak at industry conferences and he is author of Hire Like You Just Beat Cancer. For more information, contact
JRoddy@GoRSPA.org
.