By: Jim Roddy, VP of Sales & Marketing at the RSPA
When the RSPA Niche & Startup ISV Community launched last year to help software developer executives network with fellow RSPA ISV members, we figured the group's conference calls would focus on their VAR channels, go-to-market strategies, and developer management. But this week's discussions were dedicated to an issue nobody saw coming: COVID-19.
Below is some of the advice and comments shared by ISV executives during the March 17-18 ISV Community calls. (RSPA separated the community into two groups to avoid competitor conflicts and to accommodate the nearly 60 ISV executives who participate). We typically share meeting notes only with members of the Niche & Startup ISV Community but are publishing their COVID-19 thoughts publicly to help the entire retail IT channel during this crisis. Please note the views and opinions expressed are those of individual participants in the meetings and do not necessarily reflect the position of the RSPA.
To help you navigate this raw data, comments are divided into four categories: customer-related issues, VAR-related issues, staff-related issues, and general business issues. I'll also share at the end resources RSPA has created to help VARs and ISVs deal with the COVID-19 crisis.
Customer-Related Issues
My first thought was we need to educate our customers – they're artists, not businesspeople. We have to get them to turn on takeout/online ordering.
I'd love to offer free POS for a while if we had more money.
We've been getting suspension requests for over a week now. We do lots of sports bar menus and everything has come to a halt. There's not much we can do besides provide contractual relief of the SaaS customers.
Our most important responsibility is to be helpful and empathetic with the operators who are calling us left and right. They're desperate – asking us, "What do we do?"
We're not a silver bullet but we can help them with guidance. Be empathetic, talk through their thought process. Does keeping their doors open only for delivery make sense for them based on their market? Is delivery going to save them if they rush to DoorDash and Uber Eats? We say, "Based on our data, here's what to expect. You do the math and determine if you should stay open."
We have a COVID-19 message ready to go to our customers but we're asking ourselves, "Does this add value?"
Send a message for sure; if you don't answer the questions on people's minds, they'll make it up themselves.
Send a message from the heart – don't be self-serving. Explain how your decisions will be guided. Let them know we're not here to help you only when the sun's out.
Right now my people are trying to save restaurants. We're going to build websites for clients who don't have them now.
We don't have the same daily pressures we had before, so now might be a good time to work on training materials we never have time to create.
We offer online ordering for restaurants, so we're having trouble keeping up with the leads because restaurants are forced to be takeout only. They are looking for alternatives to Grub Hub.
I don't want to come across as capitalizing on a crisis, but we're a lower cost solution to other mobile ordering systems, so we know we can actually help in this situation. At the same time, I don't want to be that guy who says "you have to use our solution or you'll go out of business."
First we advertised like we normally do. Then we said, to address COVID-19, we're slashing our startup prices for a period of a few months. I'll extend that if this goes on longer – I'm trying to be helpful.
Our resellers tell us it is helpful to businesses that are scrambling right now. I have a reseller in Seattle and he's getting orders one after the other. For a restaurant who doesn't usually deal with online ordering, the reseller can be their trusted advisor.
We have a workforce management product and are offering our premium piece for free until this crisis is over. We have a delivery module in our software so it fits the need of the restaurants now.
Potential customers are at their desk/home office not traveling or tied up with day-to-day so we're having conversations with them. Look for other applications for your technology. You may have to redeploy some of your assets.
It's a great time to get technology into the building if the retailer or restaurant is shut down. We're not pushing aggressively, but we're letting people know this is a good time to get deployments done if they're on the fence.
VAR-Related Issues
We're struggling because our customers are the resellers. Empathy is one of the hardest things – to put yourself in their shoes. Our support team is stressed with their personal situations but we need to work together because our customer's business is on the line.
We sent communication to our partner community about how important it is to be creative and resourceful during this period. We are committed to getting product out the door for our partners. We extended promotional discounts because the pipeline went into instant freeze mode. We know nobody will be making a decision on the POS in the near future.
One of our partners offered to contribute one of their developers to us to help build out our product.
The message to channel partners is now is the time for them to have thought leadership conversations with customers about how can technology help them pivot to the new normal – or the new abnormal. It's a virtual world, there are new marketing communication channels. We talk about the reseller's customers' needs.
Staff-Related Issues
Our staff is working at only 10% capacity, I'm working at 20% capacity.
If somebody asks for time off, we always say yes. "Do what you want to do, and we'll support it."
Get legal and HR counsel before you make any personnel moves.
Clear communication is important – tell employees what might happen so they can respond. "I'll be honest with you, we could all be out of jobs." Share your financial situation and the results of different income/expense models.
Anything requiring onsite service, we've shifted to plug-and-play so we're nothing more than a delivery driver. We're concerned about employees going on site. So far it's gone pretty good. Support people have a crash kit – they travel with their own shop themselves. They don't need to come back to the office for any tools.
We hope we don't have to cut any overhead because we run small and remote. But someone I talked with this morning already laid off 25% of their staff.
A large percent of our employees are wondering if they will receive a paycheck. Be honest about it with them. The reality is that people would be lying if they said they knew it wasn't going to be an issue. Ask for their perspectives. Share that we had a good week last week but that was last week. Who knows what next week or the next 3-6 months will look like?
Be open that the goal isn't to lose anyone – we'll look into as many programs as we can to keep us moving forward. Another goal is for you to identify how we can achieve that main goal – help us reduce spending or find creative ways to generate new revenue using technology to help customers adapt.
We just had that conversation with our entire team. Nobody's super surprised. People process that info slowly, so they might not react right away. Invite them into the solution. "Can you look for revenue sources and ways to cut costs – we need both." In a crisis like this, you change from looking for profitability to cash flow to cover your costs.
We've been open and honest with our small team. We are planning on zero revenue for an extended period. We're asking for them to focus on our core development plus be creative.
My business coach said this is the time to build your culture: be smart and open and honest with the team. Before you make any layoffs, talk about everyone taking a hit financially first. You'll come out of this stronger as a company.
We have already reduced our work week to 35 hours for everyone. That cuts the pay for both hourly and salaried employees about 12%. You need to keep the team alive. Our people understood. The biggest concern in our office was health and not contracting the disease.
General Business Issues
I'm concerned with how long this situation will continue so we can be there for our customers and keep our employees.
My bank was offering no-interest loans and we took that right away to be safe. We don't know how many of our restaurants will come back.
We sold a portion of our payments portfolio for a lump sum of money. I did that to err on the side of caution. I have to protect myself or the business won't go on.
You have to put your own oxygen mask on first.
Your #1 job as a leader in a crisis is to make sure your organization survives that crisis.
If we go down, our community will be hurt. All the communities we're in will be hurt. We have thousands of customers and if we disappear, we'll be letting them down.
Biggest unknown here is length of time, that's the biggest uncertainty in my mind.
We just wiped six months of revenue off the table. That's worst case, but we think it's realistic. We had a large retail implementation that just stopped because they closed.
Every time there's been a crisis like this, long-term opportunities came out of the requirement to get creative because things are difficult. They turned out to be launching pads to help us get to the next level. That's been the focus of our conversations.
RSPA Resources
RSPA Restaurant Rescue Mission: RSPA will make connections between VARs who support restaurants and ISVs/vendors who can help our community implement online ordering/delivery and related technologies. For more information on this program, email Membership@GoRSPA.org.
RSPA hosted an exclusive COVID-19 webinar on March 18. RSPA General Counsel Bob Goldberg and RSPA Chairperson Chelsey Paulson offered communication guidelines followed by open audience dialogue and questions. This webinar is available now on-demand on the RSPA Academy web page and on the RSPA YouTube Channel. Subscribe to the RSPA YouTube Channel today so you don't miss future video content from the association.
The RSPA has published two blog posts on the COVID-19 Crisis and will generate more content as the situation unfolds:
Thanks to the many RSPA community members who have shared their insights and perspectives to help their fellow solution providers during this crisis. As one ISV Community attendee said, we have to leverage the RSPA community IQ and fight back.
Stay well!
---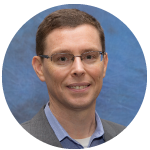 Jim Roddy
is the Vice President of Sales and Marketing for the
Retail Solutions Providers Association (RSPA)
. He has been active in the POS channel since 1998, including 11 years as the President of Business Solutions Magazine, six years as an RSPA board member, one term as RSPA Chairman of the Board, and several years as a business coach for VARs, ISVs, and MSPs. Jim is regularly requested to speak at industry conferences and he is author of Hire Like You Just Beat Cancer. For more information, contact
JRoddy@GoRSPA.org
.