By: Jim Roddy, VP of Sales & Marketing at the RSPA
I've lost count of how many VARs and ISVs the RSPA team has talked with during this COVID-19 crisis – just like many of us have lost track of what day of the week it is. Our interactions through phone calls, video chats, virtual roundtables, community meetings, podcast interviews, and email exchanges has helped us better understand the current landscape of the retail IT channel.
In general, resellers and software developers feel most restaurants and retailers will reopen in 2020, but consumer spending will at best gradually increase over the next several months. The economy won't bounce back like an acrobat on a trampoline. Many solution providers believe until there is a vaccine, we will continue to see social distancing guidelines applied where people typically gather.
That's the overview; now let's dig into specifics. VARs and ISVs who have been financially sound – if not outright successful – during this crisis have seven common characteristics:
Strong cash reserves. They understood years ago that there will always be a next recession so, over time, they built up a substantial cash reserve. And they were disciplined to not spend that rainy-day fund.
Low or no debt. They financed growth mostly through operating funds. Instead of being extended to lenders prior to the pandemic, they waited to take on debt to offset today's slowed cash flow.
Even with a cash reserve and low debt, they reduced expenses. Cutting a monthly expense today offers multiples the value of cutting that same expense three months from today. They computed hard math (vs. a rosy forecast) and reacted accordingly. "Hope for the best but plan for the worst."
Vertically diversified. Solution providers solely dedicated to restaurants have been scrambling the most during the COVID-19 crisis. Those with a mix of restaurants, grocery, c-store, and retail have been less impacted.
They were already considered Total Solution Providers and Trusted Advisors by their merchants. Merchants were comfortable sharing their biggest challenges with these solution providers when the pandemic hit. Furthermore, they trusted they would receive an honest, non-opportunistic answer to the question, "What should I do now?" Total Solution Providers had the ability to integrate online ordering, e-commerce, and more with the POS system.
They frequently engage with customers to meet urgent needs and strategize for the near future. There's no substitute for a competent solution provider getting closer to their merchants. Today, leading VARs and ISVs are strategizing with clients how technology can accelerate their progress when the sun rises again. When the pandemic began, they offered business guidance, triage services, and helpful products. One reseller told me he visited a restaurant client on a Sunday, observed their curbside process, and then showed them how to collect payments at the vehicle.
They are creatively adapting their product/service offering. Just because you haven't offered a product, service, or bundle before doesn't mean you shouldn't going forward. The phrase "new normal" applies to everyone, including solution providers. An ISV told me this at the start of this pandemic in mid-March: "Now is the time to get creative."
These attributes were echoed during the April 28-29 RSPA Niche & Startup ISV Community meetings. Among my notes based on quotes by software developer executives who participated were these nuggets:
The few new customers we've landed are killing it online. We've paid attention to what they're doing well and sharing that with other customers through informative emails.
We have been doing a lot of homework on retailers trying to reopen. Governments are starting to create their own guidelines. Understand them and educate your customers on them.
Help your merchants create customer confidence. They need to put customers at ease.
They have to adapt. We have to help them adapt.
We all have the benefit of seeing what customers are doing. If they are doing something good, why can't others? Need to share best practices to help merchants adapt faster.
There is opportunity. We are finding it partnering with other people.
Think aggressively during these times. Make changes to your product, make new partnerships.
Right now is a real crash course for many merchants. They might be a great chef, but they're not a good businessperson and need help from us who run businesses.
Our focus: retention, retention, retention. Make sure they're set up for success for when customers return. Take the time now for hardware maintenance, determining what products they will end up using.
We are focusing on our customer base – retention through education. We host two free product-based webinars every week: show them new features, show the tools within the software, the things people don't take the time to dive into.
We are making sure to have in-depth discussions with key customers. We jump in with them and they make suggestions.
About 75% of our customers are shut down. We are helping them think out of the box. They are saying, "If we have to change the ways we do business, what do we need to change? How do we become more mobile?" We touch base with key customers at least once a week.
What's shifted in the last one or two weeks is everybody knows we're in the same landscape, and we're discussing now what steps we can take. We're beyond triage and asking what does next month look like?
Embracing the seven characteristics and executing these actions doesn't guarantee your sales and profits will rise during the pandemic. But it gives you the best chance to come out of this on the other side as strong as possible.
For additional VAR/ISV insights and best practices related to the coronavirus pandemic, visit the RSPA COVID-19 Resource Center here.
---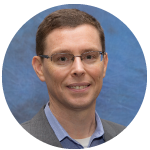 Jim Roddy
is the Vice President of Sales & Marketing for the
Retail Solutions Providers Association (RSPA)
. He has been active in the POS channel since 1998, including 11 years as the President of Business Solutions Magazine, six years as an RSPA board member, one term as RSPA Chairman of the Board, and several years as a business coach for VARs, ISVs, and MSPs. Jim is regularly requested to speak at industry conferences and he is author of Hire Like You Just Beat Cancer. For more information, contact
JRoddy@GoRSPA.org
.