By: Jim Roddy, VP of Sales & Marketing at the RSPA
It's been a while since I shared with you an inside look at the RSPA Niche & Startup ISV Community (the COVID crisis got in the way – sorry). This group of 60+ software developer executives holds a conference call every five or six weeks to network, learn from each other's experiences, and foster business development opportunities.
A recent ISV Community session on handling customization requests from merchants and resellers unearthed several interesting observations of great interest to VARs and fellow ISVs. Here are some of the notes I typed as the ISVs talked:
We thought we set clear expectations with a new customer – they provided feedback and input. After the contract was signed, they had a long wish list for us to change the product. It seems no matter what expectations you set, some customers hear what they want.
How we're handling that: moved to MOU (memorandum of understanding). It's not a legally binding document but it clearly details on both sides the agreement. We get them to agree in writing and sign that document.
We sell technology to people who have not had technology before, so they don't know what questions to ask us about our product's features. We draft a document that describes what we do and don't do in friendly language.
We give them a standard order form for the customization. They draft out what they want, we give them a price. We didn't want a lawyer to have to review every customization agreement.
When I was a VAR, I had a vendor I can't ever recall getting a yes from when we asked for customization. We hated that vendor because we wanted to make more sales … but we always had stable software. We kept selling it because it didn't have bugs. Another vendor of ours made changes we requested, but their software had so many bugs it almost led to lawsuits. In the long run, we prefer stable all day. Today as an ISV we keep a balance between the extremes. Customers will appreciate you more for stable software vs. buggy software.
If you're always answering yes, you will have way more problems than if you're always answering no.
We tried to make a lot of customers happier with customizations, but we also had to make a lot of patches because if you add one thing it breaks something else. I don't know how much customization I'm willing to do today in my new company.
We always engage in the customization conversation because it's like free market feedback.
Visit the RSPA Solution Center – a web platform designed to connect VARs and ISVs to providers of innovative solutions
You don't want to interrupt your content customers. They should be the references that lead to more sales.
Our user group gets together quarterly to review possible customizations. It allows us to slow down and it provides discipline to our process. We share feedback with them where it ranks with our other priorities. We are on the user group call and give direction in terms of "can we build this relative to the price point?" Giving users a voice in the conversation makes them feel we're working together to build a better product.
Have to be careful with a quarterly user group because you could create a situation where you don't get back to a customer about their request for two or three months.
We've had success with focused user groups. We have a few focused industries under our umbrella with their own user groups. They are very productive. We assign them to specific salespeople, and they drive the conversations.
Customization is like making a deal with the devil. When you create a customization for only one customer, it's a sandbag – it's going to slow you down. I cringe when I hear someone from my team created a special report. Will our support team be able to guess what that person did?
Unless they help our longtime business goals, we avoid customizations like the plague.
When we take on custom anything, we make sure it's professionally done with documents and everything. If you don't do that, 9 out of 10 times you're in trouble.
If you load up your software with too many configuration options, a prospect will look at your product and could think it's too complicated for them.
The more niche of a product you have, the easier it is to say "we're not built for that at this time." By staying niche, you're answering a lot of questions before they even ask the questions.
If we don't have huge competitive differentiation, we're going to be trying to do everything for everybody and we won't win. We tell prospects, "If you want to hit a button to sell an item, I'm not your guy." I better be helping a store run their business than just be a general POS or I'm in trouble.
You gleaned a few nuggets out of that, right? Good. But unless you're an ISV or a hybrid VAR/developer, you can't be a member of the RSPA ISV Community and access all the insights they provide. I do have an attractive consolation prize to share with you, however.
On Oct. 29, the RSPA will host a Retail IT Community Roundtable with a focus on "What ISVs Want From Their Vendors." You can attend and participate by registering here. This event will be an open forum, information-sharing discussion among ISVs, vendors, VARs, and distributors, and it's a follow-up to our popular July session "What VARs Want From Their Vendors" that you can listen to on-demand here.
Save your seat today and set aside an hour to participate in October's roundtable. It's like "free market feedback" – and that's something smart channel leaders never turn down.
Don't forget to visit the RSPA Solution Center – a web platform designed to connect VARs and ISVs to providers of innovative solutions
---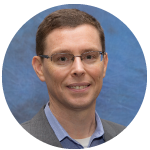 Jim Roddy
is the Vice President of Sales & Marketing for the
Retail Solutions Providers Association (RSPA)
. He has been active in the POS channel since 1998, including 11 years as the President of Business Solutions Magazine, six years as an RSPA board member, one term as RSPA Chairman of the Board, and several years as a business coach for VARs, ISVs, and MSPs. Jim is regularly requested to speak at industry conferences and he is author of Hire Like You Just Beat Cancer. For more information, contact
JRoddy@GoRSPA.org
.