by Jim Roddy, VP of Marketing at the RSPA
Bear with me for the next eight sentences because I'm going to launch into full 5-year-old mode and pepper you with a stream of questions:
What software do leading ISVs use to ensure their operation runs efficiently and effectively?
How far should ISVs get involved in arbitration issues between merchants and their VARs?
What are the fundamentals that make a VAR channel program successful for an ISV?
What marketing tactics and strategies are working for ISVs?
What are effective tactics for ISVs to find new partners?
How can an ISV build an effective VAR channel with a SaaS software offering?
How do you evaluate a software integration partner?
Where do babies come from?
I'm not going to touch that last one – where's mom when you really need her? – but I can answer with certainty the first seven questions. Those are all topics we've addressed during the first two meetings of the RSPA's recently launched Niche & Startup ISV Community. This group of over 40 software developer executives holds a conference call every six weeks to network, learn from each other's experiences and insights, and foster business development opportunities. The initial response to the community was so great, we had to divide into two groups to accommodate everyone.
During these calls there's no pitching or selling or advertising. It's just a bunch of RSPA members engaged in real-world conversations to improve their businesses. Let me share with you an example of the valuable data that has been exchanged. Here are some of my notes from the October ISV Community discussions about marketing:
What marketing tactics and strategies are working?
Trade shows enable you to get in front of your target audience, that's the foundation of grassroots marketing, start there and build upon that
Before the show, get a list of attendees and conduct an email drip campaign, should be content-driven followed by asking "Do you want to meet?"
Getting them to think about the topic before the show will increase the chances they will seek you out
Include a Calendy link in your email, give them the ability to block off a half hour appointment with you
Hubspot helps you manage your lists and manage/measure your marketing activities
Talk with SEO experts you don't have in-house
Conduct online advertising in specific niches
Co-op marketing with integration partners shows prospects a more complete solution
Link to case studies, "case studies are your best friend," include ROI in your case studies
If you have a SaaS product, offer a free trial; attract them with Google keyword advertising then monitor their journey through Hubspot
Consistently fine-tune your ad words through A/B testing
Trials have resulted in single-digit conversion percentages, are still a strong marketing tool with the higher volume of trials you achieve
Still send mailers to restaurants, point them to a specific landing page, QR codes on mailers did not work
Videos are effective communication tools, include keywords in the video title, some videos in POS industry have generated 100k+ views over time
Need to launch videos on YouTube, has most SEO value on YouTube
Shoot videos of power users, email those videos to prospects in those niches
Questions to ask power users for the video: How do you like the product? How does the product work for you? What modules do you use? How do you engage with our support department?
Total cost to produce a full video story is about $4-5k including shooting, editing, etc.
Members of the Niche & Startup ISV Community gleaned all those details during just 25 minutes of one conference call. That's the power of leaning on a community to help you get up to speed on best practices. Imagine you are an ISV executive and on your own attempted to answer the question, "What marketing tactics and strategies are working for ISVs?" After hours of internet research, phone calls, and emails, you would only have a fraction of what the RSPA ISV Community revealed in less time than it takes to watch one episode of The Big Bang Theory.
Over the years I've been building a document titled "Guiding Principles for Growing the Value of a POS Reseller/ISV." These principles are based upon a framework developed by Peterson Bros. Holdings combined with analysis of and examples from leading VAR and ISV organizations. One of the principles says, "Being an active member of an industry community exposes you to innovations generated by that community."
Listed on the document after that best practice is a quote by Lynn Skurla-Perkins of Skurla's POS Solutions: "If I need help with something, I shoot an email and get help immediately from the community. I'm not on this island all by myself – I don't have to recreate things because they get me on the right path. Getting engaged at RSPA events levels the playing field. It doesn't matter if you're small or multinational, you get that human connection that you will never lose."
I implore you to join at least one industry community – whether it's through the RSPA, through one of your distributors or one of your vendors – and engage with that community at least two hours a month. I know you're super busy already so squeezing in 120 more minutes may seem like a lot, but in the long run this investment will save you time and spark innovation.
If you don't want to listen to me, then heed this business management advice from Jeremy Julian of CBS NorthStar, one of the RSPA Niche & Startup ISV Community members: "Spend 80% of your time doing the job and 20% working on how to make it better."
---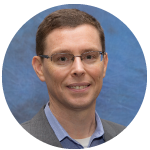 Jim Roddy
is the Vice President of Marketing for the
Retail Solutions Providers Association (RSPA)
. He has been active in the POS channel since 1998, including 11 years as the President of Business Solutions Magazine, six years as an RSPA board member, one term as RSPA Chairman of the Board, and several years as a business coach for VARs, ISVs, and MSPs. Jim is regularly requested to speak at industry conferences and he is author of Hire Like You Just Beat Cancer. For more information, contact
JRoddy@GoRSPA.org
.