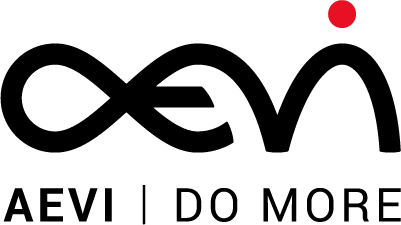 Please provide a description of your company in 50 words or less.
AEVI provides a platform for merchant-facing businesses that enables them to upgrade to more agile, more data-driven propositions. Giving their merchants easy access to any payment technology and business solution, resulting in the best possible in-store customer experience. AEVI operates across Europe, Australia and the Americas with offices in London, Prague and Paderborn. Learn more about AEVI in our Solution Center Vendor Hub Page.
Why did you join RSPA?
We joined RSPA, as for us it is all about partnerships. We are looking forward to connecting with different people from the payments industry. We want to learn more about challenges VARs and ISVs face, innovations they see in the market and best practices. We want to accelerate our business success by integrating different players in the payments industry to our global cloud-based platform for Smart Merchant Enablement. 
What are the core values of your company?
These are the things we care deeply about:
Value each other, Honest & Upfront, Own it, Act as one, Work smarter
Our Mission is:
Simplifying the face-to-face payments world
Providing our customers with the best global platform for Smart Merchant Enablement, giving their merchants worldwide easy access to any payment technology & business solution for the optimum customer experience in-store.
Name one fun fact that makes your company different from others.
Some fun facts: our average age is 38, we have 20% females onboard (Women in Tech – Join us!), we have teammates in more than 10 countries…
Only AEVI is offering its customers the platform to provide merchants with business solutions, integrating the world of payments and data across a wide range of supported endpoints, offering our customers and partners flexible tools to help merchants orchestrate the checkout experience in-store.
How do you currently support the channel/what services do you provide to the channel?
AEVI aligns the online and offline worlds, offering digital opportunities to face-to-face merchants, and access to real customer touchpoints to digital ones. AEVI's Platform for Smart Merchant Enablement gives both digital and traditional solution providers an upgrade path to more agile and data-driven propositions, finally enabling merchants to run their business smarter!
The AEVI Platform has four fundamental pillars that work together to offer users Smart Merchant Enablement:
Payments Gateway – Simplifying Payment Infrastructure.
Endpoint Management – Managing all Endpoints, Transaction and Data through a Single Integration.
Business Solutions – Enhancing the Merchant Experience.
Data & Integration – Insights for Businesses and their Merchants.
What is the most encouraging thing you see for the future of the point of sale technology industry?
The future is about open cloud-based solutions, flexibility, and more choice! It is all about partnerships to provide the best service to your customers and beyond – connecting face to face and the digital payment world. Our Business is the integrator to make that happen. To connect providers to one open platform – to create a future-proof payments solution for the future.
Connect With Us
Website
Twitter
Facebook
LinkedIn
Instagram
YouTube
The best point of contact is Gene Distler, Director Solution Sales
Email: gene.distler@aevi.com
Phone: 1-667-458-9320