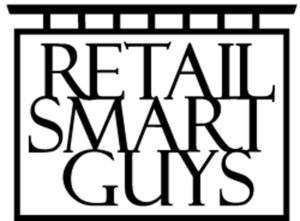 Please provide a description of your company in 50 words or less.
Retail Smart Guys provides the finest in merchandise planning, forecasting, and open to buy services for independent retailers. We work with retailers in 16 countries, from single store "mom and pop" to 50 store chains. Our key function is to help retailers plan their sales, and then their inventory and purchases, so they achieve great cash flow. For other VARs or members of the RSPA, we would love to partner with you to bring a comprehensive solution to your customers that brings them better cash flow, better margins, and better market share.
Why did you join RSPA?
To connect and partner with other organizations that help retailers thrive, especially now!
In one sentence, what do you want RSPA members to know about your business?
We help independent retailers achieve better cash flow through inventory planning, so if you know retailers who are not buying your products because they "have no money" then we are the ones to call!
Name one fun fact that makes your company different from others.
Besides working with retailers, I am an actor, and I was on Curb Your Enthusiasm!
What new/existing technologies do you have an interest in learning more about?
All new technologies that help retailers grow their businesses.
What would you tell other resellers like you about the need to join RSPA?
Might be a little early, since we just joined, but it looks like we're in very good company!
What is the most encouraging thing you see for the future of the point of sale technology industry?
Even in the midst of this pandemic, I am seeing that retailers are not giving up, will fight to get their businesses back, and have strong interest in technologies that will help them do that!
Connect With Us
Website
Twitter
Facebook
LinkedIn
The best point of contact is Dan Jablons
Email: dan@retailsmartguys.com
Phone: 818-720-2585
---