Previous RetailNOW Exhibitors
42Gears Mobility Systems Inc
Accelerated Concepts Inc.
ACCEO Solutions
AdaptPOS
Advantech Corporation
AEVI
American Express
AMETEK Powervar
APG Cash Drawer, LLC
Appetize Technologies, Inc
Ascentium Capital
AsReader, Inc.
Atdec
Aures Technologies, Inc.
Auto-Star Compusystems, Inc.
Avalue Technology Inc.
Avero Inc.
Axial Commerce
Azura Leasing
Beijing Spirit Technology Development Co. Ltd
Beyond
Bixolon America, Inc.
BlueStar
Boomtown
Bristol ID Technologies
Brother Mobile Solutions, Inc.
CAP Software
Card Marketing Services
Cardknox Development, Inc.
CAS Corp.
Cash Register Sales, Inc. (CRS)
Casio America, Inc.
Castles Technology International Corp.
CCA Financial LLC
CDE Services, Inc.
Charge Anywhere
Cherry Americas, LLC
CipherLab USA
CITCON USA LLC
Citizen Systems America Corp.
Clientron Corp.
COCARD
Code
Cognitive TPG
COMBASE USA, Inc.
Como
Computer Hardware Design Ltd.
Control Plus GL
ControlScan, Inc.
Crane Payment Innovations
Crossmatch
Custom America
CyberLink Corp.
CyberPower Systems (USA), Inc.
Cybertill
Datacap Systems, Inc.
Datalogic
Datasym POS Inc.
DENSO ADC
DETECTO
Discover Network
eCard Systems LLC
Edgeserv POS
Elavon
Electronic Payments
Elo
eMobilePOS
ENS Group
Enspire Commerce
Enterprise Ireland
Epson America
Equinox
Esper
Everyware
EVO Payments Inc.
Firich USA Inc.
First Data
FIS
Focus POS Systems
Fujitsu Frontech North America Inc.
Future POS, Inc.
General Credit Forms, Inc.
GIGA-TMS INC
Givex
Global Payments Integrated
Godex Intl
GRS
Guangzhou City Gsan Science & Technology Co.,Ltd.
GVISION
Hanasis Co., LTD
Heartland
Honeywell, Incorporated
HP, Inc.
HungerRush
Iconex LLC
ID TECH
Idealpos Inc.
Index
Infinite Peripherals, Inc.
Ingenico Group
Ingram Micro
Innovative
Intuit QuickBooks
InVue
iRuggy Systems Co, Ltd.
iSAPPOS Systems Company Limited
ItsaCheckmate Inc.
J3 POS – Ganymede Technologies Corp.
Jolimark Printing Solution (Hong Kong) Ltd
Joytech POS
Kilotech
LAVA Computer Mfg. Inc.
Lightspeed
LOC Software
MagTek, Inc.
MasterCard
Merchant Link
Metropolitan Sales
Mettler-Toledo, Inc.
Millennium Digital Technologies, LLC
MINTRONIX COMPUTER SOLUTIONS, LLC
MMF POS
MobileBytes
Moneris Canada
Monetra Technologies, LLC
M-S Cash Drawer Corporation
Nau Computer
NCC
NCR Corporation
Netop
Netsurion
NEXGO
NMI
North American Bancard
NorthStar
Octopi Commerce
Octopus Management Solutions, Inc.
Omnivore
OpenSimSim Pty Ltd
Optima Systems Inc.
Oracle Food and Beverage
OrderCounter POS & SaaS Solutions
Owltech Security, Inc.
Panasonic
Paper Rolls Now
Paradise POS
ParTech, Inc.
Partner Tech
PAX Technology, Inc
Payment Logistics Limited
PCI Compliance LLC
PCI Security Standards Council
Pioneer POS Solution, Inc.
Poindus America Corp
Point Mobile Co., Ltd.
Point of Success
Pointy
POS Portal, a ScanSource Company
POSBANK
POSDATA
Posera
POSIFLEX
POSitouch
POSLABS INC.
PrehKeyTec USA
Priority I.S.
Protech Technologies, Inc.
Ready Distribution
Reserve
Revel Systems
REZKU POS
Rongta USA, Inc.
RPOWER
SALE FISH BY INVISIPON
ScanSource, Inc.
Scraffic Inc
SecureTrust, a Trustwave division
SecurityMetrics, Inc.
Seiko Instruments
SEWOO (J. Stephen Lab., Ltd.)
Shift4 Payments
Sikich LLP
Smart Power Systems Inc.
Soft Touch POS & Payments
Sound Payments, Inc.
SpacePole, Inc.
Star Micronics America
StopLift Checkout Vision Systems
Sunmi Technology
sure3 tek Inc.
Surity Cloud POS, LLC
Synnex Corporation
SZZT ELECTRONICS CO., LTD
Tabit Technologies Ltd.
Tablee
TableSafe Inc.
TableUp
Tailwind Solutions
TCPOS North America Inc.
TeamSable POS
Terry Black/Berg Company
TES America, LLC
TG3 Electronics
The Customer Connection
Tigerpaw Software
Toast, Inc.
Toshiba Global Commerce Solutions
Total Merchant Services
Total Touch LLC
Touch Dynamic, Inc.
Tri-Technical Systems
TruRating
TSYS
UIC USA
Unique Secure
Unitech America Inc
UP Solution
Upserve
USAePay
Vanguard ID Systems
VAULT
Vectron America
Velociti Inc.
Vend
Vend Lease Co., Inc.
Verifone, Inc.
VersiTech
Vigilix, LLC
WatchGuard Technologies
Wavesoft Technology Corp
Webroot
Woo Ecommerce Inc.
Worldpay
WTI Wireless
X2nSAT
Xiamen Maken Tech Co.,Ltd
Xiamen Prt Technology Co., LTD.
Yellow Dog Software
Zivelo
The retail IT channel's #1 trade show, education conference, and networking event will be back in 2021 bigger and better than ever!
COVID-19 prevented RetailNOW 2020 from occurring, but RetailNOW 2021 in Nashville will offer everything you have come to expect from the RSPA – plus several new features including:
Expanded education tracks touching more functional areas of your business with a focus on the restaurant, retail, and grocery verticals
New voices in our industry: Markets adjacent to POS will inject cutting-edge resellers and software developers who will talk contactless payments, cybersecurity, IoT, AI, 5G, mobility, virtual kitchens, edge computing, robotics, and cloud technologies, creating a more vibrant show floor environment
Exclusive, in-depth conversations about channel challenges for 2021 and beyond
Incentives for vendors to co-host their unique partner gatherings as an extension of RetailNOW, reducing costs and expanding the benefits for their attendees and community
An expanded RSPA Awards program recognizing emerging technology vendors plus VARs and ISVs who set the pace for the rest of the industry
If you're serious about the retail IT channel, you have to attend RetailNOW 2021. It's Where the Industry Meets!
For information on exhibiting at RetailNOW, email Membership@GoRSPA.org today before all booth space is sold out.
---
RetailNOW 2019 by the numbers
This annual event brings industry leaders, innovators, and channel players together to develop relationships necessary for any successful business. The diversity of attendees and exhibitors allows for the very best in education, thought leadership, and product availability paramount to the strength and growth of the industry. The exhibitors on the show floor are made up of hardware manufacturers, software developers, payment providers, distribution vendors and other solution providers. You can expect the primary attendee at this event to be a Reseller/VAR/Dealer/MSP of the exhibiting solutions.
There are no end-users/merchants/retailers at RetailNOW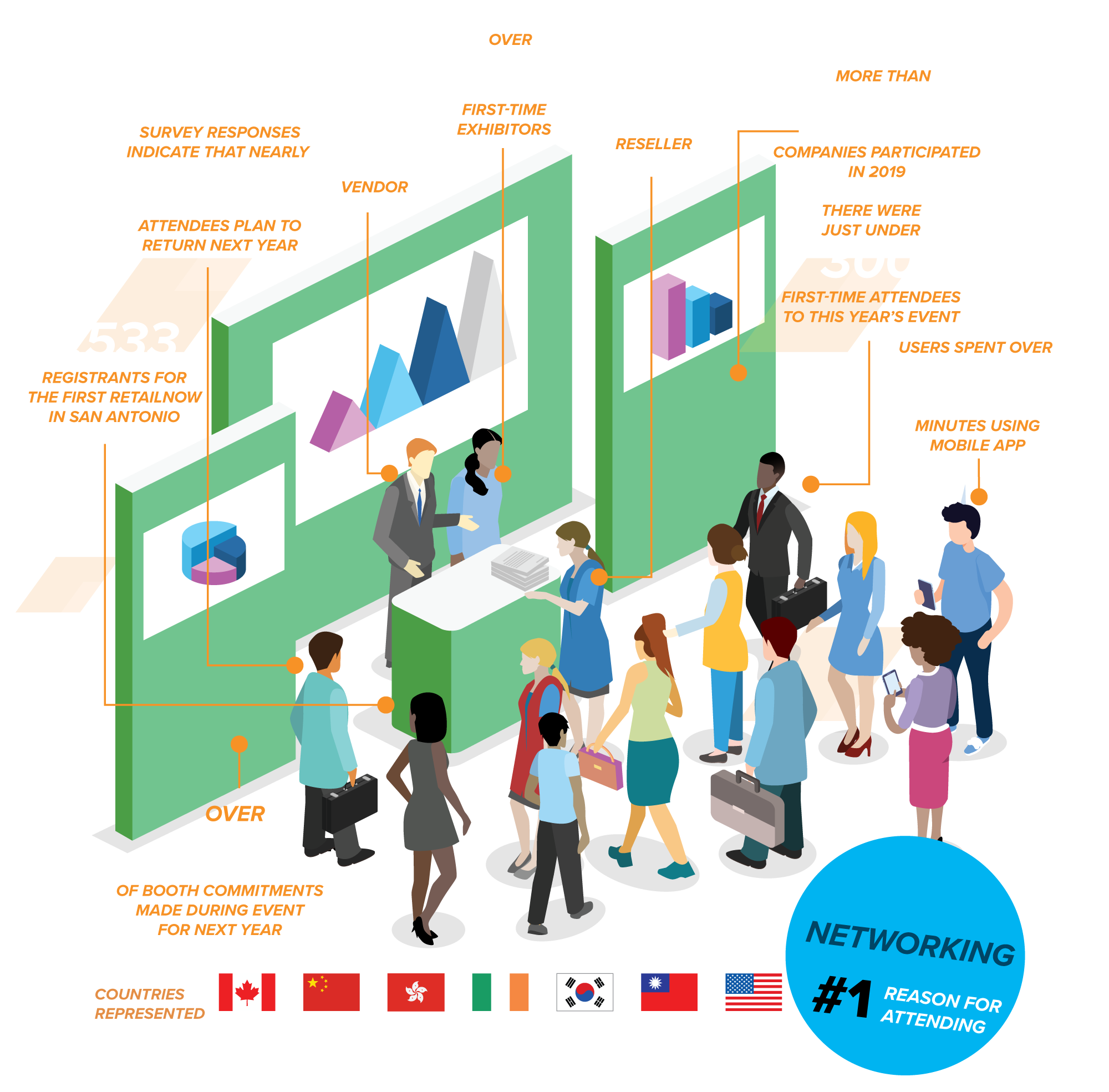 Age Range of Attendees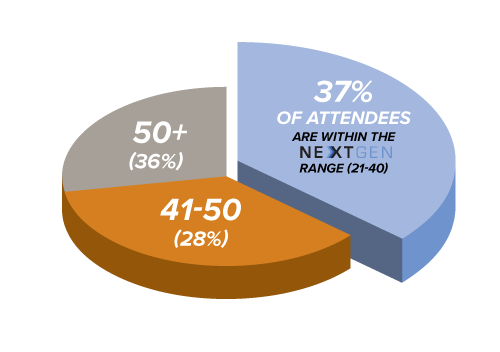 Number of Employees (Resellers)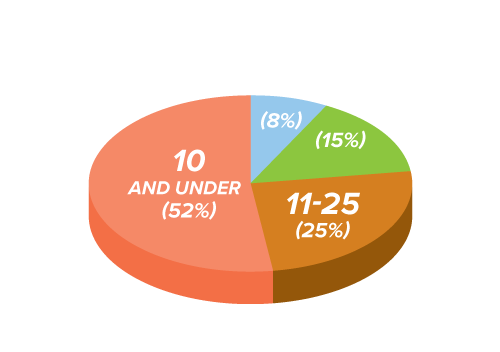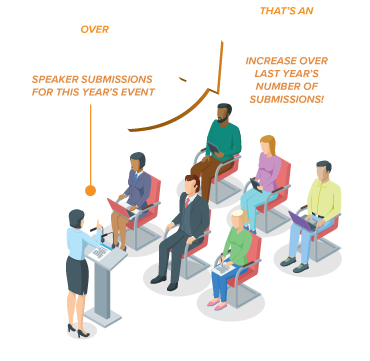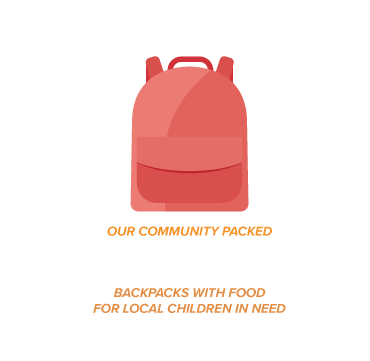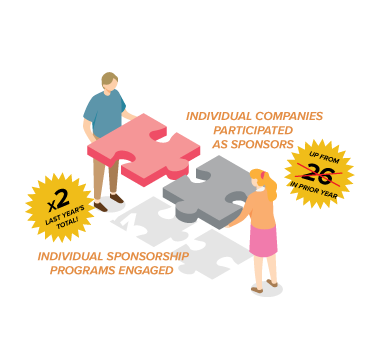 Top Verticals Represented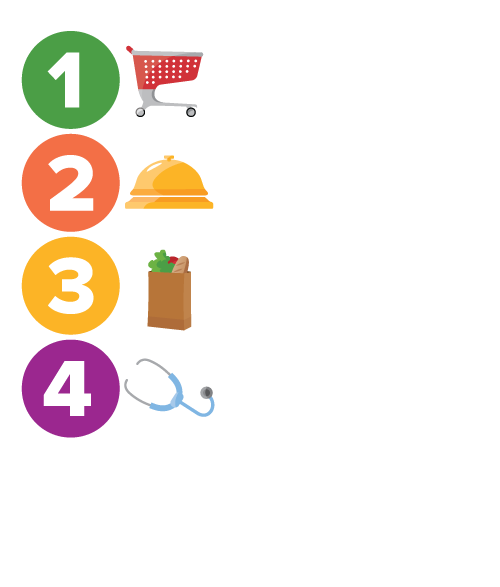 Top Applications Represented