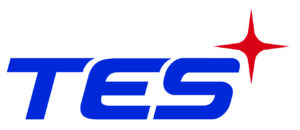 Please provide a description of your company in 50 words or less.
TES America, LLC is a factory direct, touch embedded solutions provider. They offer the most tailorable solution on the market at a lower cost coupled with a customer-centric approach. Touch solutions range from 7-86 inches to fit the needs of industries such as financial, medical, retail, industrial, hospitality and more.
Why did you join RSPA?
TES joined RSPA for networking opportunities with one of TES America's primary market segments. RSPA also serves as a vehicle to keep TES informed of industry trends. Its sales and account managers are an added bonus in making introductions to potential customers.
What are the core values of your company?
Innovation
Groundbreaking R&D and continuous manufacturing improvements allow TES to deliver each customer an individually unique touch solution.
Design
Research and advanced engineering are the building blocks that TES employs to design an industry-leading, optimal performing touch solution.
Flexibility
TES offers customers a one-stop-shop solution from a tailorable standard design to a fully embedded touch solution that exclusively fits any desired customer's application. TES's flexibility also extends to the capability of modifying manufacturing processes that guarantees ultimate simplicity throughout the design, development, and manufacturing phases.
Quality
TES works hand-in-hand with the customer to ensure that our product meets any quality requirements or certifications specified.
What verticals do you serve?
Financial, Medical, Retail, Industrial, and Hospitality
What products/services do you provide?
7"-86" display touch solutions that range from a single component to a full system.
Name one fun fact that makes your company different from others.
TES manufacturers and sells millions of touch solutions a year to OEM modeled companies. Chances are you probably interact with our product daily but wouldn't know it.
What is the most encouraging thing you see for the future of the retail IT industry?
Finding the balance between employee operated POS systems, self-service kiosks, and end-user mobile ordering. The crossover, development, and maturity of these three categories will pave the path for future of POS technology.
Connect With Us
Website
The best point of contact is Adam Renico
Email: Adam.Renico@tes-tec.com
Phone: 616-786-5330
---