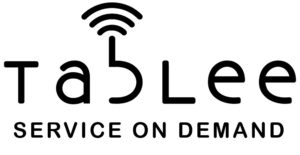 Please provide a description of your company in 50 words or less.
At Tablee, we believe great hospitality starts with guests having the easiest access to service. We offer a simple, delightful experience for restauranteurs, servers, and diners. Our product is compact, user friendly, and soon to be a game changer for the hospitality industry. Think Salt, Pepper, Tablee.
Why did you join RSPA?
As a growing Richmond startup in the food tech hospitality industry, we are looking to get involved by networking with other connections both locally and nationally.
What are the core values of your company?
Our mission is to better connect you and your guests through our unique, one-of-a-kind product: Tablee, World's Simplest Hospitality.
What verticals do you serve?
Food Tech (Restaurant Industry/Hospitality)
What products/services do you provide?
Tablee provides modern solutions to timeless traditions to help build better relationships between modern restaurants and the latest generation.
Name one fun fact that makes your company different from others.
We won 2nd place as product most likely to have a game-changing effect within the hospitality industry in Milan Italy, by Foodservice Consultants International.
What is the most encouraging thing you see for the future of the retail IT industry?
We're living in an age where retailers benefit by offering a seamless experience across mobile and in-store. Consumers are looking for instant gratification through technology and Tablee is providing that link by offering custom-made customer service.
Connect With Us
Website
Facebook
Instagram
The best point of contact is Jane Cornell
Email: Jane@tablee.co
Phone: 301-606-0241
---