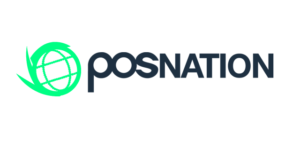 POS Nation recognizes that store owners need a point of sale specifically tailored to their unique businesses. That's why we sell more than POS systems — we offer a complete point of sale solution to streamline your business. We support over 10,000 businesses (and counting!) with a turnkey solution so you have the hardware, software, and payment processing needed to build and manage a successful business.
Why did you join RSPA?
We joined RSPA to get more involved in the point of sale industry. There's so much to learn from other resellers, and we hope to share some things we've discovered to help them out, too! And of course, we wanted to attend RetailNOW.
In one sentence, what do you want RSPA members to know about your business?
We have an appreciation for small businesses, helping them think big and get set up for success.
Name one fun fact that makes your company different from others.
We're a team of young self-starters who take pride in our challenging and rewarding work environment. Although we're based in Charlotte, NC, we have customers in all 50 states and about 25 countries. Oh, and we love having beer on Fridays.
What new/existing technologies do you have an interest in learning more about?
We're always researching credit card processing, new forms of payment, and the future of related technologies.
What would you tell other resellers like you about the need to join RSPA?
Joining RSPA is a must — you can learn from and be inspired by the best in the industry, gain insight on the latest technology, make valuable connections, and so much more. As evidence, we've met approximately 75% of our current vendors on the expo floor at Retail Now.
What is the most encouraging thing you see for the future of the point of sale technology industry?
Point of sale systems are providing more and more data and intelligence to small merchants. Having this data is becoming increasingly indispensable when competing against the larger, more sophisticated competitors. We're a data-driven company ourselves, so it's exciting to see small merchants adopting the technology and the tools they need to make better business decisions.
Connect With Us
Website
POS Nation on Facebook
POS Nation on Twitter
POS Nation on LinkedIn
The best point of contact is Cort Ouzts
Email: cort@posnation.com
Phone: 704-307-2534
---