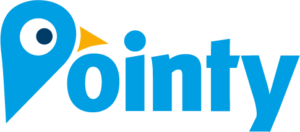 Why did you join RSPA?
We joined RSPA to meet new resellers and partner with other vendors. Our goal is to help retailers to compete online and sell in store so they can continue to grow their business.
What are the core values of your company?
Pointy is a retail tech company that helps retailers to display their inventory online and convert local searches into in-store sales. We have a small smart device that connects to a retailers barcode scanner and we integrate with quite a few industry leading ISV's.
Name one fun fact that makes your company different from others.
Our HQ is in Dublin, Ireland!
How do you currently support the channel/what services do you provide to the channel?
We support the channel via our competitive partner programs and unique integrations.
What is the most encouraging thing you see for the future of the point of sale technology industry?
The democratisation of retail technologies. We love that some of the most innovative digital solutions are becoming increasingly accessible to SMB's
Connect With Us
Website
Pointy on Facebook
Pointy on Twitter
Pointy on Instagram
The best point of contact is Matt Dockrell
Email: matt@pointy.com
Phone: 650-332-1101
---