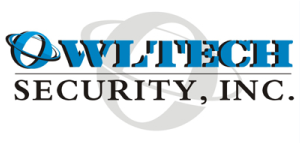 OWLTECH SECURITY, INC. helps retail stores prevent transaction dishonesty by overlaying the transaction on the top of video, and then recording the video into complete security systems.
Why did you join RSPA?
To extend our market and bring value to the others.
What are the core values of your company?
Provide the solution, innovation product and fast services
Name one fun fact that makes your company different from others.
Creative unique  product
How do you currently support the channel/what services do you provide to the channel?
We manufacture and stock merchandise in the California warehouse, then distribute to the dealer and installers.
What is the most encouraging thing you see for the future of the point of sale technology industry?
The smart behavior motion technology that will help retail store to alert thief activity on the scenes.
Connect With Us
Website
OWLTECH SECURITY, INC. on Facebook
OWLTECH SECURITY, INC. on LinkedIn
OWLTECH SECURITY, INC. on Twitter
OWLTECH SECURITY, INC. on Youtube
The best point of contact is John Tsai
Email: john@owltechcctv.com
Phone: 909-597-7410
---