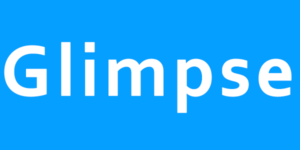 Please provide a description of your company in 50 words or less.
Glimpse is an audience analysis platform that is focused around gathering accurate and responsible shopper data in real-world environments for retailers. Glimpse captures shopper data through two in-store sensors and delivers this through an online portal. Shopper data collected includes, age, gender, movement patterns, customer journey, loyalty and more.
Why did you join RSPA?
Glimpse is looking for established channel partners to help grow its customer base, using these sales avenues allows Glimpse to focus on delivering a valuable software offering to its customers.
What are the core values of your company?
Glimpses core value is around the ethical collection of actionable shopper data through privacy focused technology.
What verticals do you serve?
Glimpse currently operates in the retail market while also having a focus in hospitality and wayfinding.
What products/services do you provide?
Retailers across the globe are all facing the same issues, the rising tide of E-Commerce is hurting real world 'brick and mortar' businesses. While these sites offer a huge level of convenience and product choice to the consumer, they also allow access to vast libraries of customer data. The majority of physical retailers do not have access to the same data sets, which would allow them to target and sell to their customers more accurately.
The Glimpse Platform analyses real-world information with IoT sensors using its proprietary object detection and machine learning algorithms to output audience meta-data, all in real-time. The anonymous crowd information collected includes, age, gender, movement patterns, footfall, loyalty, behavior and more. This gives physical retailers access the same level of shopper data as their online counterparts, enabling them to make data-driven decisions and drive revenues.
Name one fun fact that makes your company different from others.
Both founders went to high school together and everyone is under the age of 28.
What is the most encouraging thing you see for the future of the retail IT industry?
More and more retailers are making data driven decisions, and accurate data collection methods are an integral part of the modern retailer. Being part of this change is very encouraging.
Connect With Us
Website
The best point of contact is Shane O'Sullivan
Email: shane@glimpse.ie
Phone: +353 851198040
---