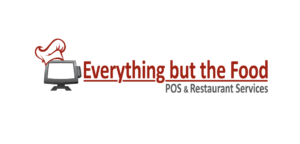 Please provide a description of your company in 50 words or less.
Everything But The Food provides technology and payment consulting services and solutions to restaurants, bars and nightclubs throughout the US. Headquartered in Memphis TN, EBTF is a top value-added reseller for onePOS, a leading hospitality POS platform.
Why did you join RSPA?
We wanted to further our industry knowledge and learn from top industry professionals, as well as expand our network.
What are the core values of your company?
Customer Centric: We strive to understand our customers and give them the best.
Results Driven: We work with exceptional people who do exceptional things.
Innovative: We are a perceptual work in progress always striving to be better.
Candid: We communicate honestly and respectfully.
Passionate: We work with urgency to solve problems.
What verticals do you serve?
Hospitality
What products/services do you provide?
onePOS point of sale platform, payment processing, loyalty, house accounts, gift card, labor scheduling, online ordering.
Name one fun fact that makes your company different from others.
We have our annual conference on a cruise ship.
What is the most encouraging thing you see for the future of the retail IT industry?
Despite the availability of food delivery, you cannot get the full hospitality experience of dining out "online".
Connect With Us
Website
Twitter
Facebook
Instagram
The best point of contact is Brian Edwards
Email: brian@ebtf.cc
---