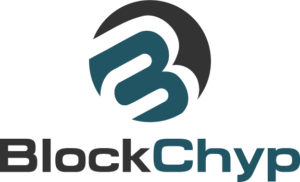 Please provide a description of your company in 50 words or less.
BlockChyp is an integrated payments platform, founded by point-of-sale industry veterans. BlockChyp offers total control of pricing, terminals, and the entire payment experience. This means full terminal control with forms, images, videos, surveys, contracts, and terminal APIs that make terminals a true extension of the point of sale.
Why did you join RSPA?
Previous members when we were Point of Sale veterans. We enjoyed the education and thought our platform would benefit this community the most.
What are the core values of your company?
Technology-focused payments company that practices transparent business practices.
What verticals do you serve?
Any ISV that is focused on providing restaurant or retail-based technology that needs an integrated solution.
What products/services do you provide?

1 week integration time
Secure gift cards
Easy terminal set up – 5min
Visa, MasterCard, American Express, Discover, JCB, UnionPay, Diners, ACH, Pin Based Debit, EBT, NFC
Customizable pricing
No fees
1.5 second transaction speed
Flexible branding options controlled by the merchant or ISV
Interactive terminals that support surveys, loyalty information or HIPAA acceptance
Ability to process offline with merchant establishing risk
Seamless terminal firmware upgrades
Electronic merchant applications
Name one fun fact that makes your company different from others.
We are all big hikers and enjoy spending time outdoors.
What is the most encouraging thing you see for the future of the retail IT industry?
Niche based technology is still thriving in this marketplace. With a lot of consolidation happening, the need for a more diverse solution is very apparent.
Connect With Us
Website
GitHub
YouTube
The best point of contact is Jon Decker
Email: Jon@blockchyp.com
Phone: 509-590-1866
---