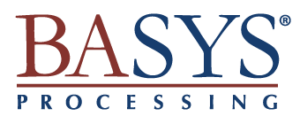 Why did you join RSPA?
BASYS strives to consistently deliver world-class service and industry leading solutions, and we joined RSPA to connect with other like-minded companies. This industry is ever-evolving and it's our hope that access to RSPA's many knowledge resources will help us foster connections while also building on our reputation as an industry-leading provider of payment processing.
Please provide a description of your company in 50 words or less:
BASYS provides custom-tailored payment integrations for software companies. With seamless integrations, a simple application process, enhanced security, and value-added features like recurring billing, click-to-pay invoicing, and more, we work tirelessly to increase our partners' revenue while providing world-class customer service to developers and merchants.
What are the core values of your company?

Excellence: Strive for greatness in all aspects of our business.
Innovation: Actively pursue the best ideas and solutions.
Passion: Be enthusiastic in our efforts toward customers, partners, vendors and peers.
Accuracy: Do everything right the first time.
Adaptability: Maintain an open mind in all interactions, adjusting to the needs of each situation.
Initiative: Take the next step without being told or asked to do so.
Respect: Act with courtesy, politeness, and kindness.
Integrity: Adhere to a strong code of ethics, reflected in transparency and honesty.
Name one fun fact that makes your company different from others.
Our company culture is very important to us, so our social committee plans monthly events to build on that. Most recently, we had our annual BASYS Field Day, complete with a cornhole tournament, jump rope competition, and football trivia.
How do you currently support the channel/what services do you provide to the channel?
We provide payment processing services for software developers and VARs. A payment integration with BASYS features point-to-point-encryption (P2Pe), a merchant fraud and breach protection suite, personalized processing solutions for merchants, increased revenue, and access to our world-class support team, including a dedicated Relationship Manager, our in-house PCI Compliance team, and more. We also create industry thought leadership content at https://basyspro.com/blog/.
What is the most encouraging thing you see for the future of the point of sale technology industry?
Point of sale technology is providing merchants with the data they need to make savvy business decisions. As POS technology becomes more sophisticated, even business novices will be able to harness the information provided by a point of sale to save time, money, and continue to grow. With the right technology, any entrepreneur can be a business strategist, reporting wiz, and marketing guru. This should excite business owners AND consumers, as business owners will be able to more easily manage day-to-day operations, and consumers will receive more personalized service.
Connect With Us
Website
Twitter
Facebook
LinkedIn
The best point of contact is: Kenny Thompson
Email Address: kthompson@basyspro.com
Phone: (816) 294-1576 
---