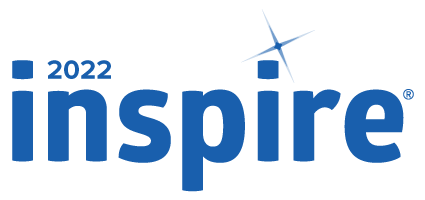 The RSPA is excited and grateful to have you participate at Inspire! We have created this marketing toolkit to help you promote your participation and encourage current and aspiring channel leaders to meet you at Inspire 2022, "The Retail IT Channel's Premiere Leadership Conference."
Dates: Sunday, January 23 — Wednesday, January 26
Location: Wyndham Grand // Clearwater Beach, FL
Event website: www.GoRSPA.org/inspire
Hashtag: #RSPAinspire
---
EVENT BANNERS AND LOGOS
Follow this link to access Inspire 2022 logos, social media, web ad, and email footer graphics and templates. Download and customize the graphics with your logo, messaging, etc. Leverage the graphics and templates along with the promotion suggestions below.
---
PRE-EVENT PROMOTION SUGGESTIONS
Gain extra visibility before and during the event by spreading the word to your current partners and prospects. Here are some ideas to help you get started:
Add the Inspire digital web ad to your website.
In your upcoming advertisements, be sure to mention your participation at Inspire 2022.
Let partners and customers know how you will be participating by using your social media outlets (Facebook, Twitter, Instagram or LinkedIn). Please use #RSPAinspire.
---
SUGGESTED SOCIAL MEDIA POSTS
Join [your company] and other industry leaders at #RSPAinspire – the retail IT channel's premiere leadership conference. Learn more and register today: https://sforce.co/3kVjreh
[your company] is excited to be attend #RSPAinspire in Clearwater Beach! Join us and retail IT channel leaders as we seize opportunities and lead the way so our channel can Rise Together! Learn more and register today: https://sforce.co/3kVjreh
The retail IT leaders and opportunities you need to know about will be at #RSPAinspire. [your company] is excited to participate. Don't miss out, learn more and register today: https://sforce.co/3kVjreh
---
WANT MORE INSPIRE EXPOSURE?
Consider our paid enhanced marketing opportunities available through sponsorship. Take advantage of any of the offerings in the guide below to promote your presence before, during and after the show. Check out the Inspire 2022 Sponsorship Guide here and email Membership@GoRSPA.org for additional Inspire sponsorship information. Many offerings are limited and available on a first-come, first-served basis.