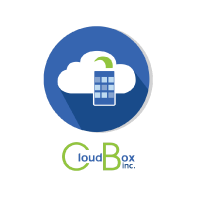 CloudBox Inc.
Using the technology from Electrone Ltd in the UK, CloudBox Inc. customers and partners can implement a label, ticket and receipt printing strategy that is capable of handling their printing requirements today but is flexible enough to be a platform for growth and flexibility in the future.
Standalone, Networked and Cloud-based printing of customers media is what these solutions offer to users in RETAIL, HOSPITALITY and other market sectors.
With new legislation for labelling being implemented throughout the world, the PrintStation PrintPad and PrintBox solutions are now equipped with a full SQL database on-board that is powerful and flexible enough to handle the complex requirements of labelling in todays demanding customer service environments. If you need to pull product information from a corporate database or EPOS system and integrate it into a local on-device SQL database, then the CloudBox solutions provide the answer. Alternatively, if you want cloud printing then the solutions can be configured to meet those needs too.
CloudBox & Electrone Labeling Solutions
CloudBox (US) and Electrone (worldwide) offer a wide range of industry sectors that need a cost-effective labeling solution for In-store, back office or Warehouse locations. They range from a basic standalone desktop solution to ones that can be networked or cloud-based. Portable solutions are now also available by using the Power Pack hardware and Printers which have a battery pack.... an ideal trolley solution.
Other Products and Services