By: Jim Roddy, VP of Sales & Marketing at the RSPA
To help VARs and ISVs better protect themselves and their merchants, RSPA hosted a webinar June 9 titled "Security Threats & COVID-19." Featured experts included RSPA Security Advisor Nathan Sweaney along with RSPA members Mike Fumai, Board Director and Senior Advisor for Blue Ridge Networks, and Spencer Cobb, Security Solutions Representative at Verizon Wireless.
I live-Tweeted the webinar and captured several takeaways that apply to VAR and ISV executives. If you want full details of the discussion, you can watch the entire webinar on-demand via the RSPA YouTube channel here or you can download the webinar slides here. And now, the Tweets:
A VPN is great, but it's not the be-all, end-all. We're seeing a lot more tricky ads that lead to credential theft. We need to take that into account when we talk about remote users.
The cost of a security attack on a small business is $40,000-$100,000, and you might be able to handle that. But if your data gets out on the internet, that could bring a small business to its knees.
For retailers to suddenly have their call center employees working from home is a challenge. That really expands their attack surface – plus the workers are now more distracted than ever and paying less attention to security.
If you're working from home and on the phone talking about something critical, turn off Alexa.
Retailers are now doing curbside pickup and running the POS in the parking lot. They did what they needed to do in April and May, but what are they doing now to protect those transactions?
SMBs with less controls need to talk with their solution providers to guide them on how to protect themselves for mobile purchases and with employees working from home.
Visit the RSPA Solution Center – a web platform designed to connect VARs and ISVs to providers of innovative solutions
I recommend to a 10- or 20-person shop, bring in someone to give you some guidance on security. It's harder for an SMB to hire a security person they can afford.
Because of 5G, the ability for every device to have high-speed internet is going to be a game-changer. And it's going to be a security challenge.
Attacks are up in general because of COVID. Everyone knows it. But knowing it and stopping it are two different things.
In retail, we're seeing a lot of web infrastructure attacks. Updating all your servers and patching are so important. You need to know about all the patches as they come out.
Just mentioned on the webinar: Verizon Data Breach Investigations Report
Sometimes when we try to be consultative, we don't listen. Understand how to help your small retailers get to the next phase.
For additional questions related to the COVID-19 crisis or cybersecurity, please lean on the RSPA community for guidance. Security Advisory Nathan Sweaney is available for member questions at SecurityAdvisor@GoRSPA.org and you can visit the RSPA COVID-19 Resource Center here.
Don't forget to visit the RSPA Solution Center – a web platform designed to connect VARs and ISVs to providers of innovative solutions
---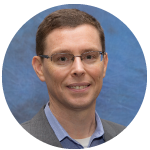 Jim Roddy
is the Vice President of Sales & Marketing for the
Retail Solutions Providers Association (RSPA)
. He has been active in the POS channel since 1998, including 11 years as the President of Business Solutions Magazine, six years as an RSPA board member, one term as RSPA Chairman of the Board, and several years as a business coach for VARs, ISVs, and MSPs. Jim is regularly requested to speak at industry conferences and he is author of Hire Like You Just Beat Cancer. For more information, contact
JRoddy@GoRSPA.org
.