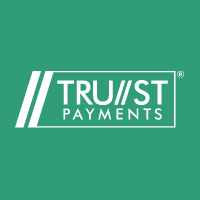 Trust Payments
Trust Payments is a disruptive leader in fintech, specializing in frictionless payments and value-added services for online and offline merchants. We provide on-demand services to help businesses grow and scale online, in-store, and on mobile.
Trust Payments combines these omnichannel services with powerful tools, such as retail operations technology, loyalty management and instant eCommerce. We are constantly engaging new innovative payments methods in crypto and bank transfers to drive Converged Commerce™.
Focusing on any commerce providers in the UK, EU and US, Trust Payments drives value for our clients through personalized services, secure and frictionless payments, and innovative products. Small and medium sized enterprises particularly benefit from our 24 years' expertise.
Trust Payments has a global footprint, with over 500 people across 11 offices supporting the most demanding business sectors -- from retail, travel and hospitality to crypto, gaming, and financial services. We have an acquiring network of over 50 global banks and hundreds of alternative payment methods.
We hold Visa and Mastercard Principal Memberships in the EU for cross-border business, are licensed by both the Malta Financial Services Authority and the UK Financial Conduct Authority.
STOR, Acquiring and Gateway technology
Stor, our merchants will have a powerful eCommerce solution that is simple to set up and allows their merchant's businesses to expand their reach. Stor enables today's businesses to be omnichannel in the ever-expanding eCommerce landscape."