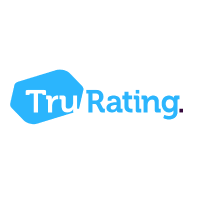 TruRating
TruRating is the world's only multi-channel feedback solution that gives customers a say as they pay. A simple integration into a merchant's existing payment hardware is all it takes for TruRating to enable the retailer to ask each customer one question during checkout.
The questions are configured to address 5 vertical-specific metrics (service, product, experience, value and recommendibility). Custom questions can also be programmed to focus on specific areas of the business or key initiatives. And because TruRating is frictionless, it allows businesses to receive an unprecedented amount of feedback—roughly 88% of customers in-store and 53% online respond to a question when asked.
This data is presented in real-time to merchants via a dashboard or app, showing the connection between how a customer feels and what they bought and how much they spent. This enables businesses to identify trends, test ideas and learn based on feedback from actual customers.
TruRating
TruRating's unique multichannel customer experience solution connects customer feedback to transaction and basket data by gathering ratings at point of payment, whether in-store or online. Generating industry-leading response rates and giving real-time access to actionable insights.