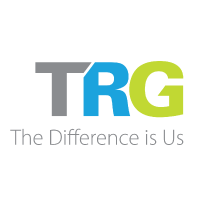 TRG
TRG is a global managed solutions provider focused on mobility, point of sale and payments. With facilities across the United States, Canada and Europe, we provide the most comprehensive suite of lifecycle management services – from warehouse to boardroom and deployment to retirement. Our mission is to Make Technology Simple, helping customers accelerate projects, drive application success, improve employee/customer experience and maximize ROI. We're relentless in our drive to find innovative, effective ways to enhance customer operations and challenge conventional thinking along the way. Learn more about why The Difference Is Us at www.trgsolutions.com.
Managed Solutions for POS & Payment Processing
Our lifecycle management solutions reach from the warehouse to the register - providing a cradle-to-grave, one-stop-shop solution for any POS or payment processing need. Services include key injection, staging/kitting/deployment, repair, spares pool management, onsite services and 24/7 help desk.